International Students Enhance Australia´s Univerdities
By Dr Andrew Deuchar, University of Melbourne
Highlighting the strengths, rather than the vulnerabilities, of international students will help draw attention to how they enhance Australia's education sector
Since COVID-19 took hold in early 2020, there's been a clear focus on the hardships international students have faced in Australia.
Various reports have highlighted the struggles endured by international students when it comes to mental health, economic insecurity, and online learning. While others have emphasised the racism experienced by Asian students in Australia since the COVID-19 pandemic began.
In 2019, there were more than 750,000 students from all over the world studying here. But, according to government data, the number of new international students starting at Australian universities in 2021 has nearly halved since then.
The country's peak body for higher education, Universities Australia, estimates that this will have cost universities more than $A2 billion in 2020 alone; and this is a figure that doesn't account for the cost to the Australian economy more broadly or fully anticipate our extended border closures.
There's no question that the COVID-19 pandemic has decimated Australia's education sector.
And so efforts to design policy measures to ensure international students choose to come to Australia must continue.
But is it time to reconsider how we, as a country, think about international students themselves? And how a shift in that thinking could help generate policy that harnesses the strengths of international students?
MUCH MORE THAN A VULNERABLE GROUP
Ever since students began to move around the globe at scale in the 1990s and early 2000s, Australia has become a popular destination for many of them.
But, despite the opportunities that studying in Australia offers them, there are persistent challenges – including interacting with domestic students, various struggles in classrooms and difficulties finding suitable employment.
These issues are not unique to Australia. Similar problems have been identified in other 'receiving' countries, like the United States, United Kingdom and Canada.
Understanding these concerns is especially useful for designing interventions that better support international students' needs. For example, research has highlighted the persistent problem of isolation among international students, and this has helped inform policy that aims to strengthen their social resources.
Other research has informed how teaching can be reshaped to become more inclusive, this includes things like creating group work activities that explicitly encourage all students to explore each other's identities and cultural backgrounds.
But existing research has been less effective in highlighting the ways international students actually contribute to educational institutions and societies more broadly.
If international students are considered a burden on the state, then their claims are unlikely to gain much traction in times of hardship and austerity.
But if international students are thought of as a diverse and active group who make a strong contribution to society, then there is much greater incentive to encourage them back to our shores.
A DIFFERENT WAY FORWARD
My recent research with Indian international students found many often developed ways of helping their peers when they arrived in Australia.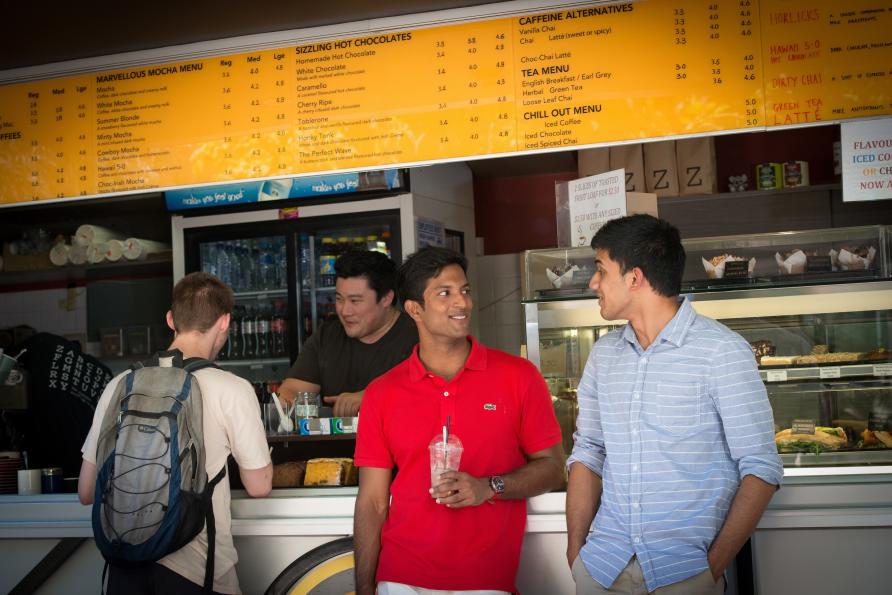 Some students helped others find suitable accommodation and gave advice about how to meet the learning demands of Australian universities. Other students helped their friends craft resumes and find part-time work.
During lockdowns across Victoria in 2020, students in my research shared crucial information through digital media about where to get resources and support. To the extent that their time studying in Australia was positive during COVID, it was mainly a result of the support that they gave and received among each other.
So it follows that international students' contribution to society is much more than economic. They play a vital role in supporting other international students and enhancing the experiences of each other in Australia.
And this enhances universities and the education sector more broadly.
This view is in line with emerging research that has shown the ways marginalised groups develop strategies in educational settings to create opportunities for each other. It also resonates with recent research in Melbourne showing that international students are not passive in the face of challenges like food insecurity, but actively seek to address them.
More conversations like these will have significant implications for policy makers and practitioners.
Instead of thinking strictly about addressing international students' needs, the focus of research and reporting must be placed on their capacities.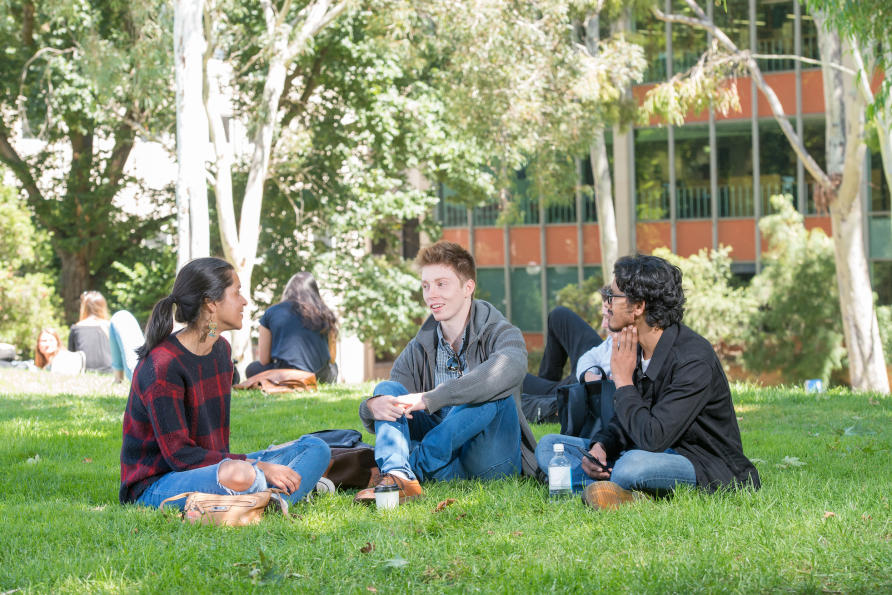 Identifying the strengths of international students will help policy makers devise ways that those strengths can be nurtured and sustained.
This might include creating mentorship programs where international students are the mentors, and not the mentees, or ensuring that international students are connected with each other so they can productively draw on their networks.
Thinking about the active strategies international students develop to navigate difficulties creates a much stronger political foundation from which to defend their interests.
Because if international students are considered a dynamic group that creates supports and generates resources, then their claims are much more likely to gain traction in what is a hostile political environment.
So, when borders reopen and international students do return to our shores, let it be a moment when we focus on how international students will aid Australia's COVID-19 recovery.
Let it be a moment when we don't only focus on the challenges international students face but also how they work to overcome those challenges.
Highlighting these strengths mean we can better see the contributions international students make to society and the ways that they enhance Australia's education sector.
Banner: University of Melbourne
Source: https://pursuit.unimelb.edu.au/articles/international-students-enhance-australia-s-universities