India: Business education reimagined at 'D School of Business'
India/January 07, 2022/Source: https://timesofindia.indiatimes.com/
Pearl Academy and London School of Business & Finance launch 'D School of Business' (DSoB) to offer disruptive, digital and design-centric business education in India.
While management education is important to run any business, its curriculum also needs to change with time. Today, most companies require business and management graduates who provide fresh insights, innovative ideas, and strategies for sustainable growth. Considering this and to break the conventional teaching method and management study programs in India, Pearl Academy and London School of Business & Finance have recently announced the D School of Business (DSoB) launch.
Along with Aditi Srivastava, president of Pearl Academy and Karina Kizhner, managing director of LSBF, several eminent industry leaders such as Dr Sandhya Chintala, executive director, IT-ITeS Sector, Skills Council, NASSCOM; Narayanan Ramaswamy, national leader, Education and Skill Development, KPMG India; Harish Narayanan, chief marketing officer, Myntra and Sharad Mehra, CEO, Global University Systems, Asia-Pacific joined the virtual launch of DSoB recently. On occasion, the industry stalwarts discussed what qualities upcoming business leaders need to lead in an uncertain world.
About DSoB

DSoB has been envisioned to offer business and management programs rooted in three 'Ds' crucial for the success of businesses — disruption, design thinking and digital.
Elaborating on the three Ds that are at the core of DSoB, Aditi shared,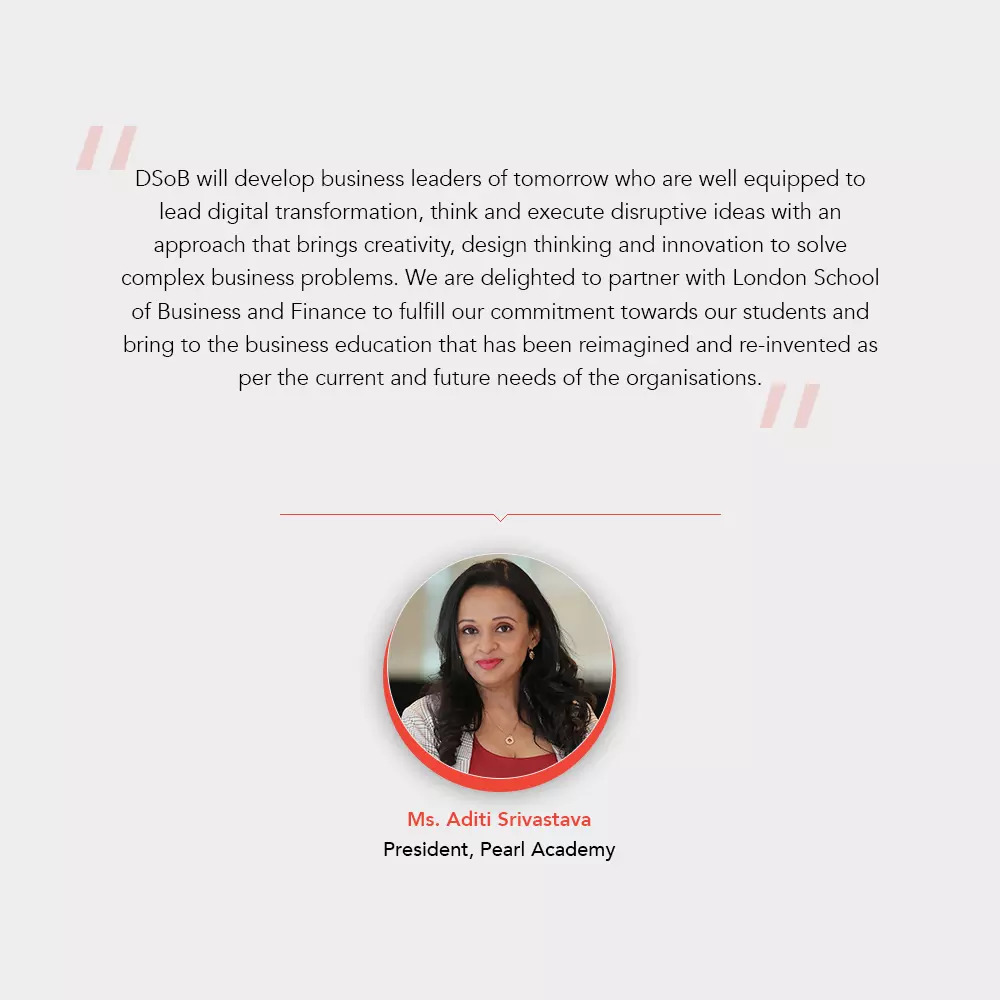 To this, Karina Kizhner, managing director and vice-rector of London School of Business and Finance, adds, "London School of Business and Finance (LSBF) is very excited to be partnering with Pearl Academy in the launch of DSoB. This new, state-of-the-art, innovative school will offer students a unique opportunity to learn from the greatest minds of the two renowned institutions, the faculty members of Pearl Academy and LSBF. The LSBF would be supporting in content, delivery, faculty and student exchanges."
She further informs: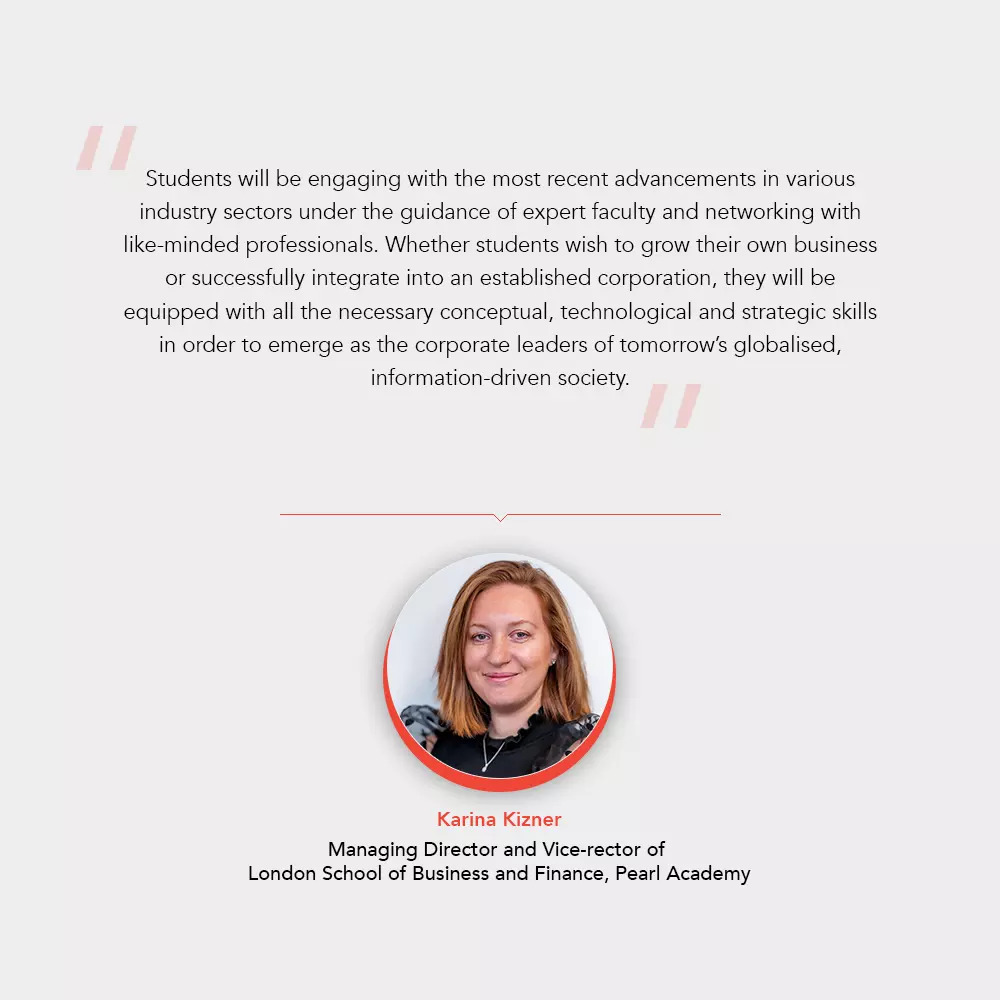 What DSoB offers?
The programs and specialisations offered at DSoB are well-curated as per the current and future business trends and the rise of start-ups. These will be delivered through Pearl Academy's and LSBF's learner-centric pedagogy that emphasises tech-enabled learning, global experience and proper industry exposure. Through the unique incubation and start-up initiative, 'Runway', students will get the much-needed launchpad to test their business ideas, receive funding and kick-start their entrepreneurial ventures.
DSoB offers a post-graduate diploma in management (PGDM) program, approved and recognised by the All-India Council for Technical Education (AICTE), Department of Higher Education. Business & management aspirants can enrol for the PGDM program with an option to choose electives in the specialised areas of (1) Entrepreneurship, Start-up and Family Business, (2) Digital Business and E-commerce, (3) Business Analytics and Data Science and (4) Marketing and Communication.
There are undergraduate and post-graduate programs available with global pathway options, and students can opt to take credit transfer to Pearl Academy's international academic partner institutes.
The curriculum for the specialisations offered has a solid digital and technology component as business and management professionals are expected to drive the digital transformation of businesses. Another distinctive aspect of the pedagogy at DSoB is the robust mentoring support by exceptional CEOs and organisational leaders to enhance the students' industry knowledge, sharpen their leadership skills and prepare them for the corporate and entrepreneurial world. They will also have access to certification programs from industry partners.
Source: https://timesofindia.indiatimes.com/spotlight/business-education-reimagined-at-d-school-of-business/articleshow/88732568.cms