UK: Rise in reports of children abusing other children
UK/ 12 May, 2022/ Source/ https://www.bbc.com/
By Vanessa Clarke
BBC News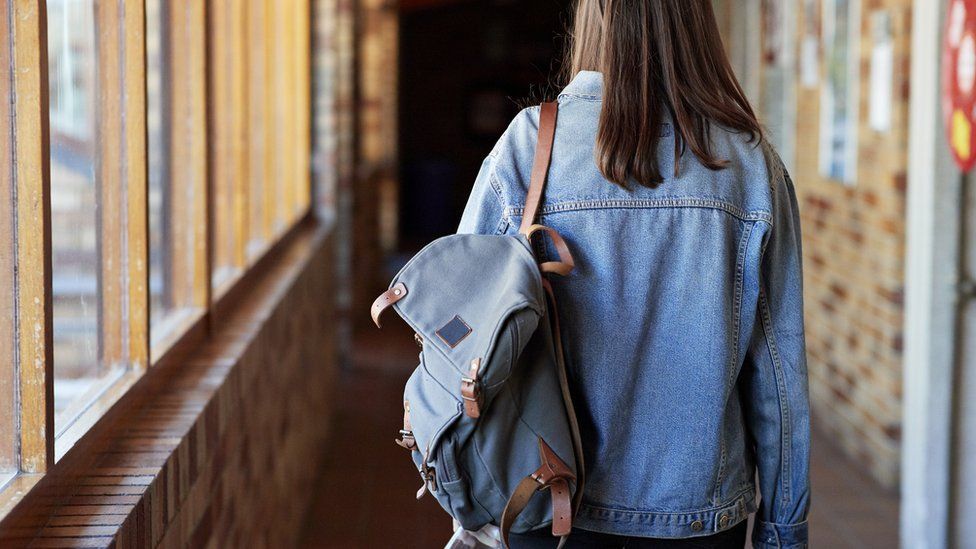 The number of calls to a children's helpline about harmful sexual behaviour between young people increased by 29% over the last year.
The NSPCC received 2,365 calls and staff made almost 600 referrals to external agencies, including the police and social services.
The charity says the relationship and sex education curriculum in schools needs to be properly resourced.
The Department for Education says it is producing new guidance this year.
It says it will help schools teach topics such as sexual abuse and harassment with confidence.
Sexual harassment 'normalised'
The NSPCC says the rise in reporting is partly down to the thousands of testimonies that were posted on the website Everyone's Invited last year from young people and children as young as nine, which highlighted the issue.
This prompted an Ofsted review which found that sexual harassment has become "normalised" among school-age children.
The watchdog warned that students often do not see the point of reporting abuse. Sexual violence typically occurred in unsupervised spaces outside of school, like parties or parks.
Jasmine – not her real name – was 16 when she began a relationship with a boy she met online.
She told the BBC that from the beginning, there was a lot of controlling and manipulative behaviour, and she was expected to exchange intimate photographs and videos. When they broke up, he shared them online without her consent.
"When it was happening, I felt very alone, there was a lack of information. I didn't know it was illegal until my friend suggested it was.
"I felt like a 'one in a million' person, that nobody had ever experienced this. I didn't know where to go or who to speak to."
The boy was arrested but Jasmine dropped the charges as she did not feel she had the support to go through a court case.
She dropped out of university as a result, but is now in her "dream job" after getting the help she needed.
"It took me ages to process what had actually happened. I want to help other people understand that it happens and that you shouldn't feel embarrassed or scared to speak to someone."
The NSPCC said calls to its helpline showed young people had being exposed to sexual name-calling, unwanted sexual touching and sharing nude images without consent, along with serious sexual assault and rape.
One father rang looking for advice after his 12-year-old son was asked by his friend to see his private parts.
Another called about a girl who was regularly groped by a group of boys in school, including touching her breasts, but no action was taken by teachers.
The NSPCC says too many teachers still lack confidence to deliver the relationships and sex education (RSE) curriculum.
Sir Peter Wanless, the NSPCC's chief executive, said the conversation sparked by the Everyone's Invited testimonies last year was "a watershed moment, as an unprecedented number of young people came forward to challenge unacceptable peer-on-peer sexual abuse".
"It is vital for the government to urgently ensure each and every school has the support to deliver a high-quality curriculum," he added.
A DfE spokesperson told us it had updated safeguarding guidance and is increasing resources for teachers, following last year's Ofsted review.
"Earlier this year we partnered with charities to launch a new harmful sexual behaviour support service, which is further helping teachers and safeguarding professionals to tackle instances of abuse," the spokesperson said.
The Report Abuse in Education helpline can be reached on 0800 136 663, on Monday to Friday 0800-2200, or 0900-1800 at weekends. It can also be contacted by email at help@nspcc.org.uk
Source