'I can't stay. It's not enough': why are teachers leaving Australian schools?
Australia/June 27, 2022/By: Gabbie Stroud/Source: https://www.theguardian.com/
Australia is facing mass teacher unrest and an exodus from the profession. Teachers on the cusp of leaving explain why
No educator is surprised by the teacher drought Australia is now in. They've been watching the landscape change over the years, observing the weather patterns that don't bode well. And now they're leaving. Rivers of teachers drying up and no rain in sight.
Why does a teacher shortage occur? Ultimately, it's because our education system is operating under a business model which treats students and parents as customers and teachers as expendable workers expected to function as told, rather than as autonomous professionals tasked with the unique and complex responsibility of guiding young people's learning.
Having made my departure from the profession eight years ago, I now consult with teachers who are planning their escape. I mentor them through the decision-making process as they step away from a career they thought they would enjoy forever. Their stories share common threads and the overwhelming theme is clear: teachers do not feel valued.
'Our skills are not respected or valued'
Rosalie* has been a secondary teacher for a decade but will be leaving as soon as she secures a new job. "Our expertise is ignored and our legally outlined working conditions are treated as an inconvenience by those who make decisions. It's always implied that lifting student outcomes would be easy, if teachers would just 'be better'," she says.
"Our skills are not respected or valued. I am a university educated professional, but this year I have spent hours of planning time handing out RATs to students, a task that anyone could do. Why am I doing this? Our deadlines are not extended when planning time is taken away because we're expected to use our weekend to catch up on work."
'The expectations are destroying me'
Sarah* is soon to take a new job in management for a private company, but for 20 years she was a primary school teacher. "We are expected to work miracles. In every lesson, every day we have to make sure we're meeting every need of every child, from the one who's experienced trauma through to the (parent diagnosed) child-genius."
Marie always dreamed of being a teacher. She's an experienced primary teacher who's choosing to retire early. "The expectations, directives, mandates and overloaded curriculum are destroying me. The joy has faded," she says.
"My days are filled with behaviour management, the bombardment of emails, writing programs, marking work, giving feedback, reporting to parents, setting student goals, writing individual programs, attending meetings and professional development to remain registered. And, dare I forget, the uploading of data into the system before deadline. If only I could just teach!"
'We are not actually trusted'
At the core of this clash between what is felt to be the low perception of teachers' work and the high expectations placed on them, is the issue of trust.
"We are expected to do these things… and we are 'trusted' to do these things; but we are not actually trusted," Sarah says. "We know this because decisions in education are never made based on what teachers need or what teachers advise. Decisions are always based on what a politician wants. Or decisions are made by someone in the department who's trying to make their role seem relevant."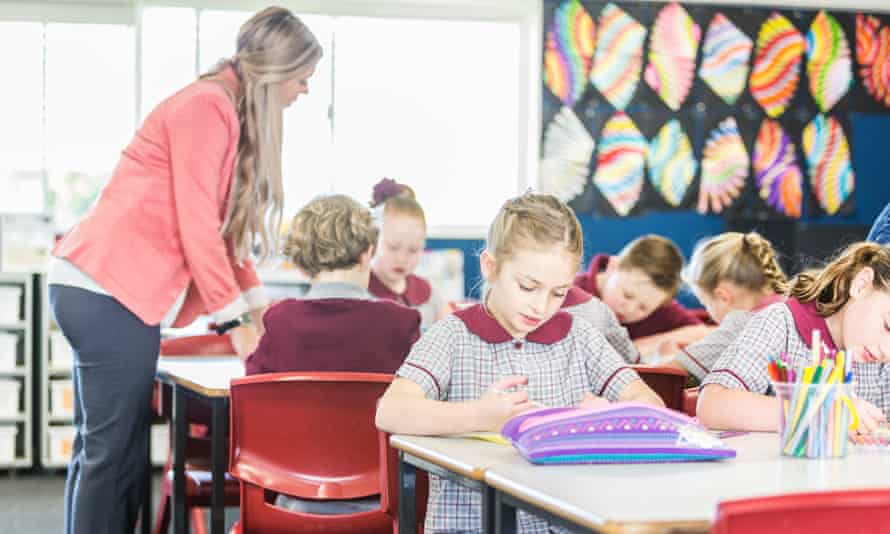 Docente - Investigadora Educativa.
Venezolana.
Doctora en Cs. de la Educación, Magíster en Desarrollo Curricular y Licenciada en Relaciones Industriales.