A scheme designed to help detect vulnerable children at risk of abuse has had a low uptake from early learning and education staff because they are too overworked and "incredibly time poor".
The Child Information Sharing Scheme was designed after recommendations from the royal commissions into family violence and institutional responses to child sexual abuse. The scheme would allow services to share information on a child's wellbeing without parental consent. Education workers were added to the scheme in April last year.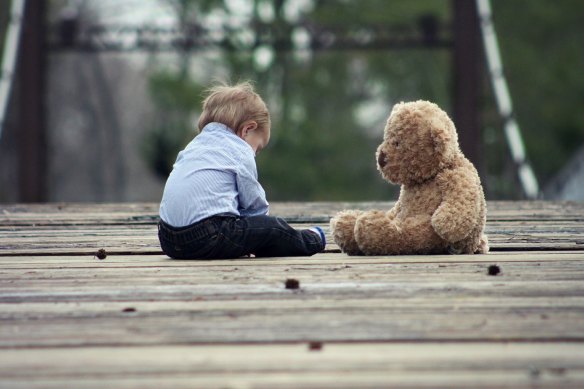 But there's been a "high degree of under-utilisation of CISS" in the early learning sector, according to a survey by the Community Child Care Association, Early Learning Association Australia, the Australian Childcare Alliance Victoria, Municipal Association of Victoria and Early Childhood Australia.
It found that of the 242 responses, representing 677 Victorian early education and out-of-school-hours care services, close to a third had shared information, but less than one in 10 had used the CISS to do so.
A mix of ongoing work pressures, a squeeze on staffing and illnesses were the reasons educators found it difficult to complete the CISS training or even familiarise themselves with the scheme, saying they were "incredibly time poor".
Community Child Care Association executive director Julie Price said it was a "major concern" that some children at risk may go unreported, with the workforce under "such stress at the moment".
"The workforce shortages are one of the things that is causing the inability to engage with CISS. It's concerning but not surprising," she said.
COVID-19 and other illnesses have exacerbated already existing workforce pressures, and services are having to continually cancel curriculum planning time and leadership, administration time or professional development to work in children's rooms.
Price urged all Victorian educators to investigate the resources, complete the training and understand their obligations.
Victorian Principals Association president Andrew Dalgleish applauded the CISS, but said the pandemic had created a huge challenge for educators to give it the strong focus it deserved.
In a huge win for Victorian parents, children will soon go to kinder for free.
The Department of Education and Training will provide casual relief teacher funding for those wanting to do the training. It has created e-learning packages, face-to-face learning options as well as online webinars to make it easier for staff to complete, but about a quarter of respondents didn't know what CISS was or didn't know where to access information about it, despite it being readily available online.
The majority of education and care services and schools have professionals who are trained in the CISS, and the government has committed to the delivery of training until 2025.
A department spokesman said the CISS was created to ensure no child fell through the cracks. Recent reviews and inquiries found a lack of information sharing may have contributed to tragic outcomes for Victorian children.
The state government contributed $2 million to support peak bodies and organisations to implement and use the CISS.
Liana Buchanan, Victoria's Commissioner for Children and Young People, said it was always going to take time for the scheme to be used to its full potential.
"The new laws will only work if they are accompanied by a change in practice and culture across sectors, which is why ongoing training, awareness-raising, and guidance is needed. I encourage organisations covered by the scheme to embrace and prioritise this work," she said.
Buchanan said better information sharing between services that work with children and their families led to early intervention and support, and in some cases, meant child abuse was detected and stopped.
"We have seen this time and time again in the commission's child death inquiries, where appropriate and timely sharing of information could have saved lives," she said.
The scheme is estimated to cost $216 million over 10 years.
Educators and carers must respond to requests for information under CISS and the Family Violence Information Share Scheme, in line with current legislation.
The independent two-year review of the scheme found that work forces were improving their understanding and use of CISS. A Department of Education and Training spokesman said it had seen more educators sharing information to protect children.
If you or anyone you know needs support, you can contact the National Sexual Assault, Domestic and Family Violence Counselling Service on 1800RESPECT (1800 737 732).
Nicole Precel
 is an education reporter at The Age. She was previously an audio video producer. She is also a documentary maker.