Uk: Sunak planning radical skills reform to tackle low productivity
UK/October 29, 2022/By Tom Lowe/Source: https://www.building.co.uk/
CITB says plans for new technical colleges could help tackle industry's skills shortage
Rishi Sunak is working up plans to radically reshape the education system to improve the nation's flagging productivity, it has been reported.
The prime minister is planning to introduce a network of elite technical colleges and a "British baccalaureate", according to The Times.
A Downing Street source told the paper that investment in education and skills was an "absolute priority" for Sunak, who first mooted the proposals during his unsuccessful summer leadership campaign against Liz Truss.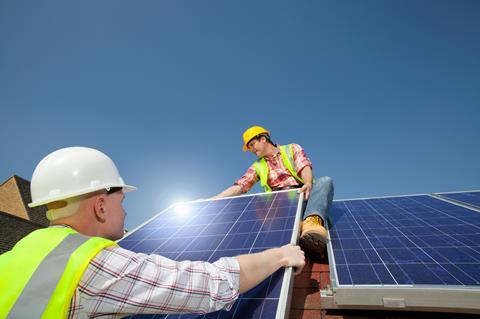 The reforms are said to include offering broader academic and vocational qualifications at the age of 18, including compulsory maths and English, and a narrower set of exams at 16.
Technical institutes and career academies would be closely linked to industry, while apprenticeships and T-levels in subjects such as engineering and digital technology would be prioritised.
Universities would also be urged to scrap "low value" courses with poor graduate prospects or high dropout rates.
Ian Woodcroft, CITB head of policy and external affairs, said the proposed reforms could help tackle the industry's skills shortage.
"It is encouraging to see that the prime minister has made investment in skills and training an absolute priority," he said.
"While we await details of the reforms, the proposed baccalaureate and network of new world class technical institutions has the potential to place vocational and academic pathways on a more equal footing and better align training to meet industry's skills needs."
Gillian Keegan, a former skills minister who previously served as the co-chair of the all party parliamentary group for apprenticeships, has been appointed the new education secretary and would have the job of driving through the reforms.
Keegan, who left school at 16 to do an apprenticeship at a car factory in Kirkby, appears to have been hand-picked by Sunak. Seen as a rising star in the Tory party, she said last year that apprenticeships were still the "world's best kept secret".
In changing the education department's leadership again instead of keeping Kit Malthouse, Liz Truss' choice for the role, Keegan becomes the fifth education secretary since July.
The Labour party proposed a set of similar education reforms in this week designed to better prepare young people for the world of work. Proposals in the Learning and Skills report by Lord Blunkett include broadening the curriculum, placing more focus on digital skills and practical tutoring with local and national business leaders.
Source: https://www.building.co.uk/news/sunak-planning-radical-skills-reform-to-tackle-low-productivity/5120145.article