USA: 'Handyman' Joe Negri honored for his 40 years at Duquesne University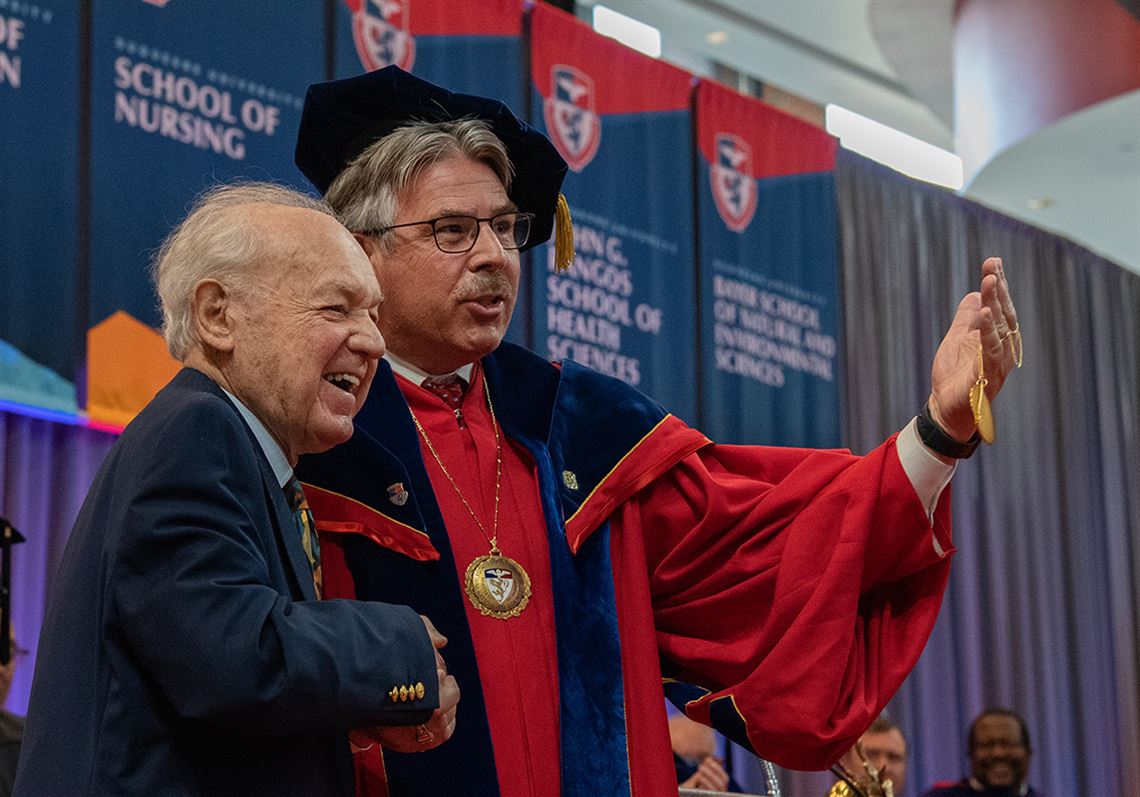 More than 400 Duquesne University students turned their tassels Friday afternoon as they officially graduated from the Bluff neighborhood school.
The Class of 2022 Winter Commencement Ceremony was held at the UPMC Cooper Fieldhouse, where students received their diplomas and "Mr. Rogers' Handyman," Joe Negri, was presented with the Presidential Award for Extraordinary Service to Duquesne University and the Community.
Mr. Negri, who played Handyman Negri on the children's show "Mister Rogers' Neighborhood," has served as a professor at the university for more than 40 years.
"Today I'm honored to begin this ceremony by presenting a special award that we only give out very very rarely to a talented individual who has displayed an infectious positive outlook and who is revered for his countless contributions in music, culture and education here on Duquesne's campus and in our city and truly across the world," said Duquesne President Ken Gormley.
As the award was presented, university officials showed photos of Mr. Negri on the show's set and also a video of him playing the song "You Are Special" on the guitar.
"I'm overwhelmed, honored and humbled and I'm really very happy to be here today," Mr. Negri said.
In addition to honoring Mr. Negri and graduating students, Friday's event also marked the first time the university's new alma mater was played at a commencement ceremony.
In his remarks to students, Mr. Gormley touched on the success of previous graduates who are scattered across the country and world.
"From here you will be able to embark on exciting paths and achieve great successes like generations of Duquesne graduates before you," Mr. Gormley said.
Source
https://www.post-gazette.com/news/education/2022/12/16/handyman-joe-negri-40-years-duquesne-university-winter-graduation/stories/202212160113