UK: Andrew Tate: How schools are tackling his influence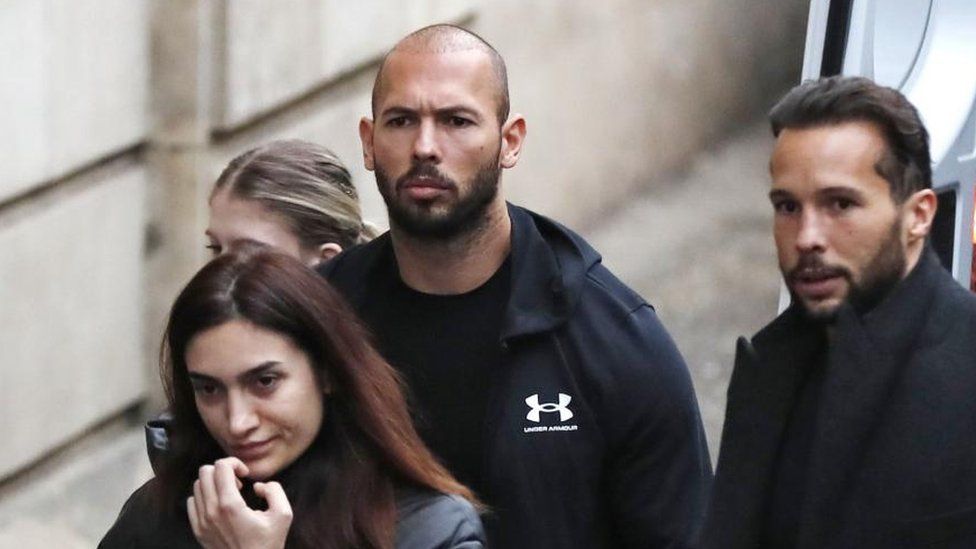 Intelligent, articulate and disciplined – that's how secondary school teacher Charlotte Carson describes Andrew Tate, the online influencer who is a role model to many of the boys at her school in Belfast.
But the problem is, she says, Andrew Tate is also pathetic, insecure, and promotes "Taliban beliefs" about how to treat women.
Schools across the UK are encountering increasing numbers of pupils who admire Tate – and so teachers are having to work out how to respond.
Some are actively putting out guidance on how to talk about him, as part of a concerted attempt to tackle his influence.
Tate, a former kickboxer, has millions of online followers – despite being banned from sites including TikTok, Instagram, Facebook and YouTube for misogynistic comments.
He's currently detained in Romania, alongside his brother Tristan, as part of an investigation into allegations of human trafficking and rape – which they both deny.
"A lot of the boys can see that there's parts of Andrew Tate that they respect and admire, and then there's parts that they don't – they know that he says a lot of terrible things," says Ms Carson, 46, who teaches Learning for Life and Work – Northern Ireland's equivalent of PSHE in England's schools.
"But also he's glamorous, he's good looking, he does lots of things that they think are cool."
She gives the example of an image of Tate surrounded by flashy cars, while smoking a cigar – Ms Carson and fellow teachers find it a "joke", almost a "cartoon" of "pathetic insecurity" – but some of her pupils want to defend everything he stands for.
"They said yes. They said: 'Miss, if somebody in your family commits a crime, you still love them.'"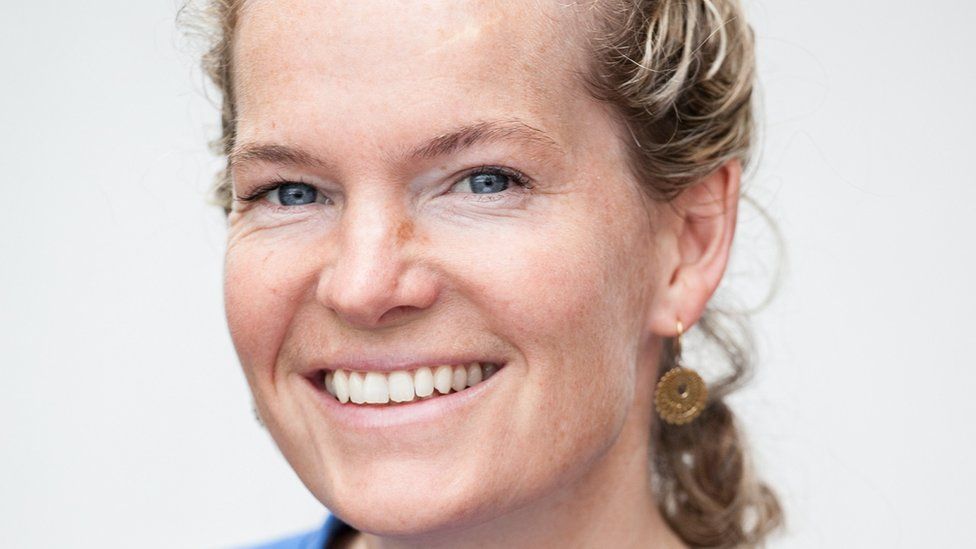 Ms Carson says the pupil eventually backtracked, and agreed they didn't quite see Tate as family – but the kneejerk reaction perhaps shows the desire to protect his status.
"We all want to hold our icons up away from the dirt," says Ms Carson, who founded a project in 2016 to help schools establish feminist societies.
Ms Carson will continue to challenge her pupils about the issues raised by Tate's content, but says parents have a responsibility to educate their children too.
"Parents need to wake up to the fact that if they don't teach their children about the world, then Andrew Tate will."
Tate has not responded to the BBC's request for a comment.


British-American former kickboxer
Was removed from TV show Big Brother in 2016 over a video appearing to show him attacking a woman. He said the video was a "total lie" and had been edited "to make me look bad"
Banned from Twitter for saying women should "bear responsibility" for being sexually assaulted. His account was later reinstated
Also banned from YouTube, Instagram, Facebook and TikTok, with TikTok citing misogyny
Tate has previously said his views have been "misunderstood", "taken out of context and amplified" to present "false narratives"


Deputy head Sarah Longville says staff at the Royal Grammar School in Newcastle have been educating their pupils about gender-based violence for years, and Tate's content isn't really anything new – but in the new school term they have "had to acknowledge that he was having a lot of influence on the students".
As well as teachers leading discussions in PSHE lessons about Tate's "manipulative behaviour", the school has sent advice to parents about how to talk about the influencer with their children.
Most of what Ms Longville sees in her pupils is merely an "irritating" adulation of Tate's lifestyle – but sometimes his influence has been more serious.
"We have had to deal with the use of quite strong words, such as 'rape', being used without younger children understanding the seriousness of that word, the power of that word," she says.
"Whether that's Tate or not, I would suspect [he] possibly has an influence.
"They're not bad children, they're just using language that they don't understand."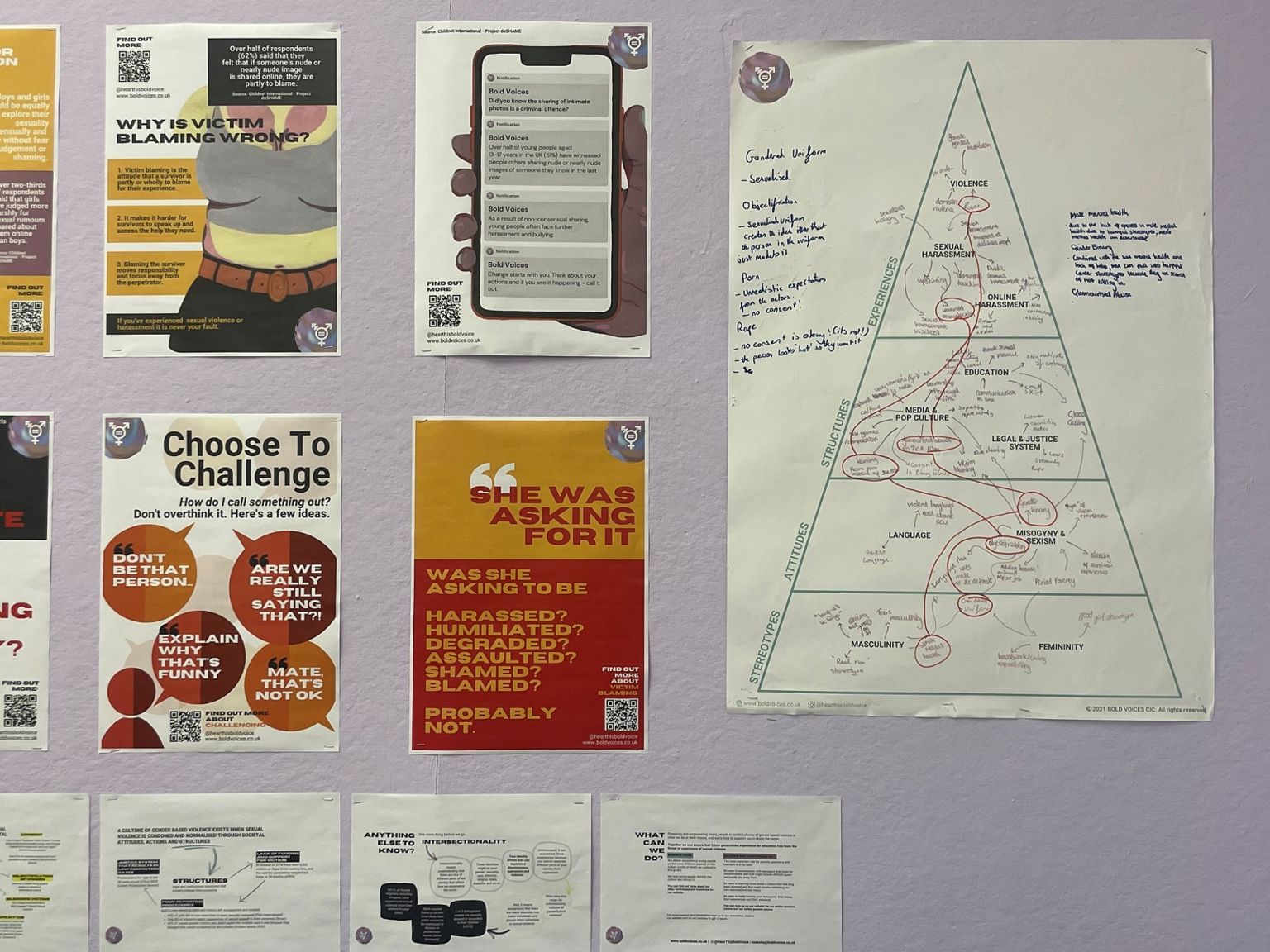 St Dunstan's, a fee-paying school in Catford, London, has drawn up entire lessons focused on Tate, with content tailored to different age groups.
Year 8s might get a lesson on what stereotypes are and where they come from, while older students will take part in more of a discussion-based lesson about Tate.
Deputy head Jonathan Holmes told the BBC: "We find out what the kids know [about him] first, and then we would want to facilitate discussion about the impact of echo chambers, the impact of the sense of those views online being endorsed, giving the appearance that they're being endorsed by quite a wide audience – when actually it's the case that they're not – and getting them to understand the credibility of those views."
When Labour asked Prime Minister Rishi Sunak on Wednesday how schools should tackle pupils being "brainwashed" by Tate, he pointed to the Online Safety Bill, designed to ensure tech firms enforce age limits to protect children from harmful online material.
The Department for Education says it has also published guidance for schools in England on how to be alert to issues such as misogyny and gender stereotypes.
Schools are also trying to focus on what other role models pupils could look for.
"There are so many absolutely incredible men who are incredible role models to young people. You look at people like Marcus Rashford who is successful, who's healthy, who has got incredible levels of empathy and understanding," Helen Hinde, assistant head at Meols Cop High School, in Southport, tells BBC 5Live.
"We've all got to work collaboratively and collectively to support young men to reframe masculinity – away from this toxic ideology that's presented by the likes of Tate."


How to talk to your child about Andrew Tate

It's been a rollercoaster year on social media for Andrew Tate.
His notoriety snowballed after teenagers started spotting videos of him, some promoting misogyny and targeting women, all over their social media feeds back in the summer.
So if you think your child might have been sucked in by videos like this on their social media feeds, what can you do?
Experts in child welfare tell me the most important thing is that parents talk to their children about what's being served up to them online – and to ask about influencers like Tate.
Discuss how the algorithm works, and its tendency to recommend emotive and reactive content. Just because a video is being pushed to your feed by automated systems on social media doesn't mean you have to agree with or even like what you're seeing.
Encourage them to question everything they're seeing online, and where it's come from – especially when it feels like its deliberately being pushed to them.