The climate crisis disrupts 40 million children's education every year. Here's how we could fix it
Education facilities can be physically damaged by weather extremes.
By Johnny Wood
OUR IMPACT
What's the World Economic Forum doing to accelerate action on Climate Change?
Explore and monitor how 
Climate Change 
is affecting economies, industries and global issues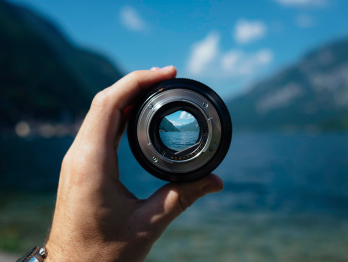 Get involved 
with our crowdsourced digital platform to deliver impact at scale
The climate crisis and young people's education are inextricably linked, according to a new UK government report.

The education of more than 40 million children is being disrupted each year by the effects of climate change and ecosystem degradation.

Investing in young people's education can help us figure out how to solve and reduce the impact of climate and environmental breakdown.
The future of the planet's young people is tied to the future of the planet, according to a new UK government report.
A new research paper from the UK Foreign, Commonwealth and Development Office called Addressing the Climate, Environment, and Biodiversity Crises in and Through Girls' Education highlights the case for improving youth education – particularly for young girls, who are often most impacted by educational disruption. This can help build resilience and mitigate climate and environmental breakdown, it says.
How the climate crisis impacts education
The climate crisis has direct and indirect impacts on children's education. Image: UK Government.
Education facilities can be physically damaged by weather extremes like flooding, drought or powerful storms.
DISCOVER
What's the World Economic Forum doing about climate change?
But these events can also leave families with little option but to rely on children to look after animals, or to travel long distances to collect water. Switching resources from learning to survival in this way often affects vulnerable communities the most.
Children that remain in school can still suffer from the indirect impacts of environmental changes, with rising temperatures and increased pollution affecting physical well-being and making learning more of a challenge.
The consequences of climate shocks can also cross generations when children are disadvantaged or prevented from accessing education. Breaking this cycle will be a significant challenge.
The power of education
Harnessing the power of education could empower vulnerable communities to adapt to the worst impacts of climate breakdown and biodiversity loss, and improve resilience to potential threats.
Educating young people in vulnerable communities could help mitigate the worst climate impacts. Image: UK Government.
By developing a two-way relationship between education and the climate and environment crises, communities under threat could become part of the solution, the report says.
Bringing this relationship into sharper focus could help give young people in marginalized communities some of the tools needed to mitigate the worst impacts of the climate crisis. The report says this includes problem-solving skills and risk perception, which can give people more agency to bring about change.
Boosting problem-solving skills could help society adapt to the climate crisis. Image: UK Government.
Empowering individuals to tackle the impacts of climate and environmental change can also provide opportunities to reduce poverty and promote economic well-being.
Overall, success in protecting education during the climate crisis depends on three drivers, the report says:
Investing a greater share of climate crisis finance in education.

Using people and expertise to raise the profile of education in climate crisis talks, negotiations and policy decisions.

Building a strategic coalition between education and climate partners to increase consensus and mutual learning.
Source