NI further education colleges 'could face horrific funding cuts'
By Robbie Meredith
BBC News NI education correspondent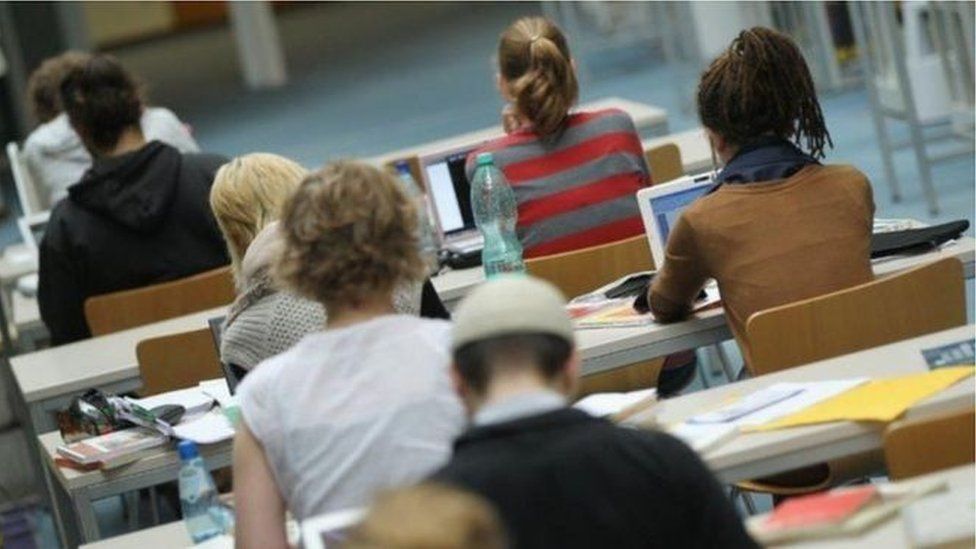 A DfE spokesperson said a meeting did take place on 27 February to discuss the current financial outlook
Further education (FE) colleges and universities could face "horrific" Stormont funding cuts of almost 20%, BBC News NI understands.
Sources say the Department for the Economy (DfE) told organisations it funds its budget may shrink by between 17% and 19% in 2023-24.
BBC News NI has learned that an urgent meeting to warn of the potential cuts was held by the department on Monday.
A DfE spokesperson said a meeting did take place on 27 February.
In a statement, they said it was held with all the department's arms-length bodies (ALBs) to discuss the current financial outlook.
"No budget has yet been identified, or agreed for 23/24," they said.
"However, in light of the well-publicised financial challenges facing all departments next year, the department has been undertaking a scenario planning exercise to model a variety of options we may face."
The EA and schools are funded by the Department for Education, but the Department for the Economy funds higher and further education and skills.
The Department for the Economy's annual resource budget, for day-to-day spending, is just over £800m.
Almost three-quarters of that budget is spent on education and skills including funding universities, student finance, FE colleges and apprenticeships.
For instance, according to DfE equality screening for its 2021/22 draft budget, it allocated £312m to higher education and student finance, £211 to FE colleges and £67m to apprenticeships, careers and vocational education.
The department also funds other arms-length bodies like Invest NI and Tourism NI.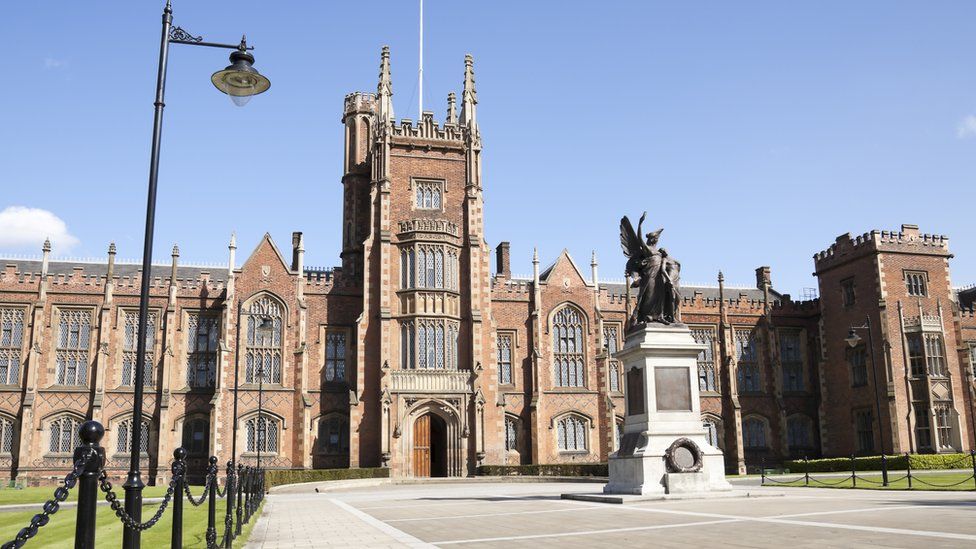 For instance, at that time DfE calculated that raising tuition fees by 59% from September 2024, to about £7,200 a year, would save £63m.
But BBC News NI has learned that bodies including FE colleges and universities were asked to attend what has been described as an urgent meeting to discuss the 2023-24 budget on Monday.
Senior departmental officials, including the permanent secretary, were present for the online meeting.
It is understood that officials said the department was modelling cuts of 17% or 19% to its 2023-24 budget.
Arms-length bodies, including FE colleges and universities, were asked to model what impact reductions in funding up to that extent could have on them.
One source who was at the meeting described the impact of the potential funding reductions as "horrific" and said they would have "huge ramifications" if they became reality.
They said that would mean cuts to university and college places and courses, which could hit students from disadvantaged backgrounds hardest.
They also said it would make the department's strategy to grow Northern Ireland's economy and skills – called the 10x strategy – impossible to deliver.