Oyindamola Fakeye: 'Not Knowing Is Our Pedagogy'
By: Kwasi Ohene-Ayeh
Oyindamola Fakeye is artistic director of the Centre for Contemporary Art (CCA) Lagos and curator of the Àsìkò Art School, an experimental art-school project for artists and curators living and working in Africa. Here, she speaks about nonformal art education and professionalisation in Nigeria and beyond
Inaugurated in Lagos in 2010 by curator Bisi Silva (1962–2019), Àsìkò Art School combines models of workshop, laboratory and residency. The five-week programme involves discursive, site-oriented, curatorial and other contingent methods of knowledge production and exchange; such as individual and group critique sessions, guest faculty and speakers (including El Anatsui, Nontobeko Ntombela, Simone Leigh, Teju Cole, Raqs Media Collective, Viye Diba, N'Goné Fall, Eddie Chambers, Zoé Whitley and more), portfolio reviews, film screenings, field trips, visits to local galleries, museums and historical sites, and open-studio exhibitions, among others. Àsìkò also counts as a vital curatorial intervention – a precursor to such pedagogical initiatives as RAW Académie, the seven-week programme inaugurated by RAW Material Company in 2016 at its Dakar base – in the milieu of artist-run projects speculating on the future of contemporary art practice in Africa and beyond. Since 2013, Àsìkò has been itinerant in Anglophone, Francophone and Lusophone Africa, taking place in Nigeria (2010 & 2012), Ghana (2013), Senegal (2014), Mozambique (2015), Ethiopia (2016) and Cape Verde (2022). As an Africa-centred project, Àsìkò has trained countless artists and curators while connecting art professionals from all over the world, providing a counter-mainstream and egalitarian pedagogical model.
Kwasi Ohene-Ayeh: What is your perspective on art education in Nigeria today? I ask this because Bisi Silva has described Àsìkò Art School as a space that embraces the urgency of 'learning to unlearn'. Silva wrote, in the 2017 book she put together around the Àsìkò project, 'the absence of critical theory and the limitations of art history in the [Nigerian educational] curricula coupled with the continued prioritisation of skill over process provided the impetus for CCA, Lagos to initiate a curatorial project with a pedagogical focus'.
Oyindamola Fakeye: I would say I am probably not as critical as Silva was at the founding of the programme in 2010. What I have realised is that a lot of the initial premise was from the outside looking in, but over the years we have been able to form much more of an inside perspective. CCA is located very close to two prominent schools with art faculties, the Yaba College of Technology and the University of Lagos, which has allowed us to learn more about the educational system, especially in Nigeria. Àsìkò has actually allowed us to develop relationships with many of lecturers in higher institutions, like Yaba and University of Nigeria Nsukka, and what we found was that a lot of the restrictions in art education aren't limited to the arts. It is more of a systemic problem around access to funding, administrative bottlenecks and bureaucracy attached to education as a whole. Education budgets are unfortunately really low and schools often face steep cuts that affect teachers and access to supplies.
Also, unlike most art schools across the globe, which can have smaller class sizes, Nigeria is a country with approximately 200 million people and one of the youngest populations on the planet, the majority of whom are trying to access education. The result is that many of these classrooms are overcrowded and oversubscribed. And so there just isn't enough funding, there isn't enough space and oftentimes teachers are not allowed to select their own participants; so they face a mixed bag of people with varying skill levels and who at times don't even speak English (which is the taught language) fluently. So there are a lot of restrictions that they're working against.
KOA: What can Àsìkò do to alleviate that?
OF: I feel that Àsìkò and CCA actually provide an environment in which students who are interested in pursuing art as a profession can then access the resources and opportunities that allow them to experiment. I think developing close working relationships with colleges and universities, navigating actual ins and outs of the art-education system, has helped fill in the gaps of what was missing. I think that it was important for Silva to recognise that there was a problem in the education system and to find a structure that could help to offset some of these issues. Over the years, we've had participants in Àsìkò who were already lecturers, or who've gone on to lecture. We actually have an Àsìkò alumnus who is now one of the deputy heads of art in one of the art schools, and many who are educators on and off the continent. I think Silva would be proud to see Àsìkò alumni take the learnings back to the higher education institutions.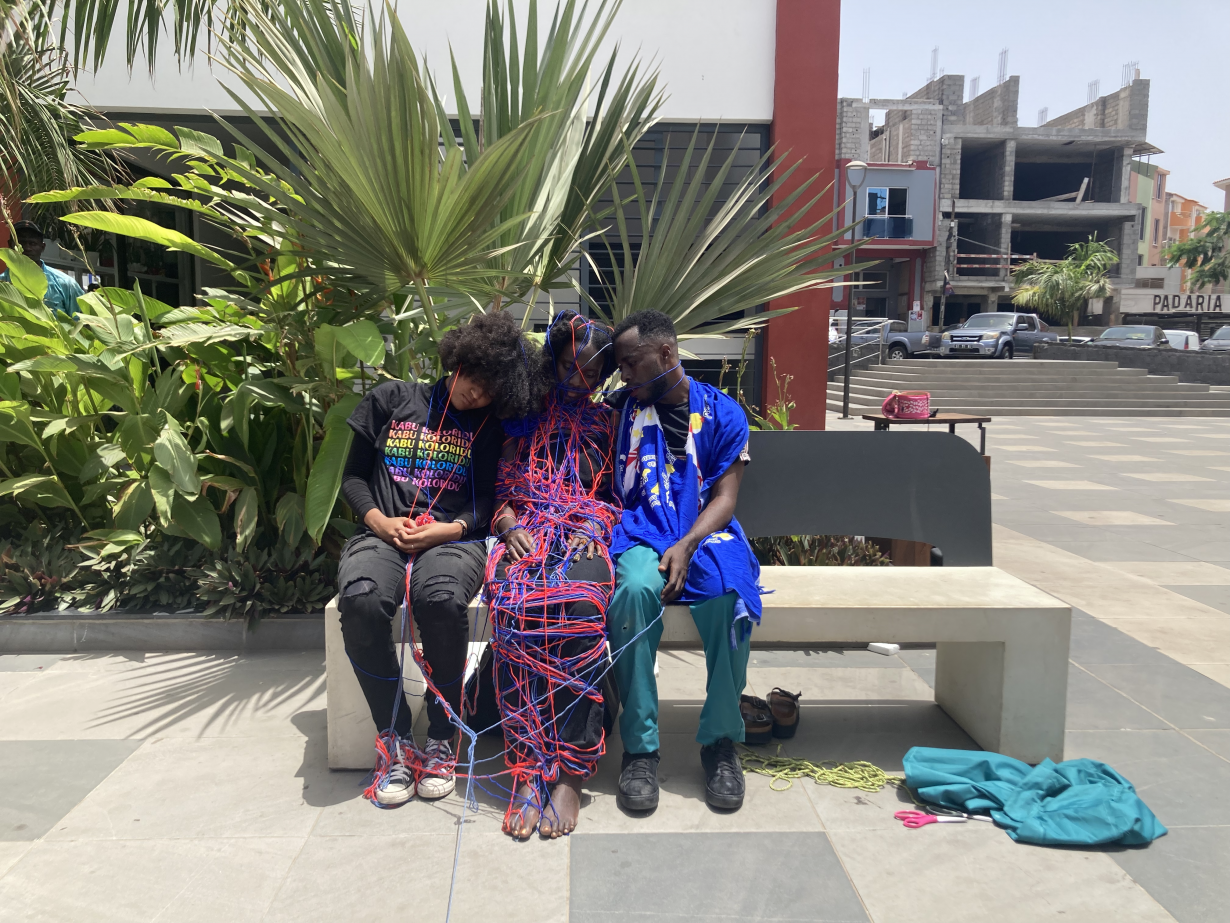 KOA: Talk about the structure of Àsìkò, in terms of the syllabus, and what may have changed since Silva's untimely passing in 2019.
OF: In a recent internal conversation, we said, 'Not knowing is our pedagogy', and we're thinking about how we can continue to not know in order to learn. Each syllabus is built around the participants and the facilitators, so there is no syllabus per se. It is purpose-built for each edition, thematised in response to who is basically going to be in that room. We also consulted with Tamar Garb [professor of art history at University College London] and Aura Seikkula [of the Arts Promotion Centre in Finland], longtime collaborators who had worked with Silva from the start of the programme. I think that helped to maintain an element of continuity in the way the programme was delivered. I will say that 2022 was a little bit lighter on readings, after alumni highlighted that there had been quite a lot of reading in previous editions. I'm trying to find the balance. We also planned the programme while COVID-19 restrictions were still in place, so we had no clue if we would have to cancel the programme at the last minute. As such we only ran a three-and-a-half- week programme compared to the usual five to six weeks. Everything else was true to how Silva had originally curated the project.
KOA: Silva also wrote, 'Àsìkò positions itself as a pedagogical project framed within an expanded field of curatorial practice'. What are your thoughts on such a position, and how such approaches to mobilise curating to update art education can be deepened today?
OF: Àsìkò launched in 2010, and as of 2023 I still could only find two examples of curatorial education on the continent, at Kwame Nkrumah University of Science and Technology (KUNST) in Ghana, and Wits University in South Africa. Art education is being updated much slower than the artworld is changing. Curated workshop and residency programmes provided the key to expanding the scope of artistic education on the continent, while more traditional structures struggle with less resources. I think that Àsìkò allows for that space to respond more easily to the changes by providing an opportunity for curators, facilitators and artists to learn together on the continent, to develop their working knowledge of themes, artists, cultures and histories, while providing a platform for them to be able to expand their work network. And I think that one of the most important ways that many creatives learn is through embodied experiences. Àsìkò is positioned to allow for people with different backgrounds and levels of experience to come together and to learn.
KOA: This brings us to one of the legacies of Àsìkò, as an alumnus of the programme (I participated in the 2014 edition in Dakar). Since 2020, colleagues and I in the Exit Frame Collective (Kelvin Haizel, Bernard Akoi-Jackson, Ato Annan and Adwoa Amoah, who have all also, at various points, taken part in Àsìkò) have inaugurated an international, peer-to-peer and inoperative art school programme in Ghana called CritLab, designed for artists, critics and curators. We see this, on one hand, as a way of contributing to the broadening critical infrastructure of art practice ushered in by the collective blaxTARLINES KUMASI's fugitive model of revolutionising art education from its beaux arts status quo within Ghana's art college at KUNST, and implementing a generative curriculum which is more responsive to the demands of contemporaneity. CritLab traces its lineage to twenty-first-century antecedents such as Àsìkò, as well as the Independent Curators International (ICI) Curatorial Intensive; Global Crit Clinic – the roaming peer-teaching network cofounded by Kianga Ford and Shane Aslan Selzer; and the Ofkob Art Residency founded in Ghana by the artist and teacher Dorothy Akpene Amenuke.
With this in mind, the egalitarian thrust of Àsìkò deserves mention. According to Silva, 'Àsìkò eschews a "master" teacher hierarchy in favour of a changing and diverse roster of facilitators and guest speakers who are invited less to "teach" and more to share, exchange, and in turn, to learn'. How has the programme continued this legacy?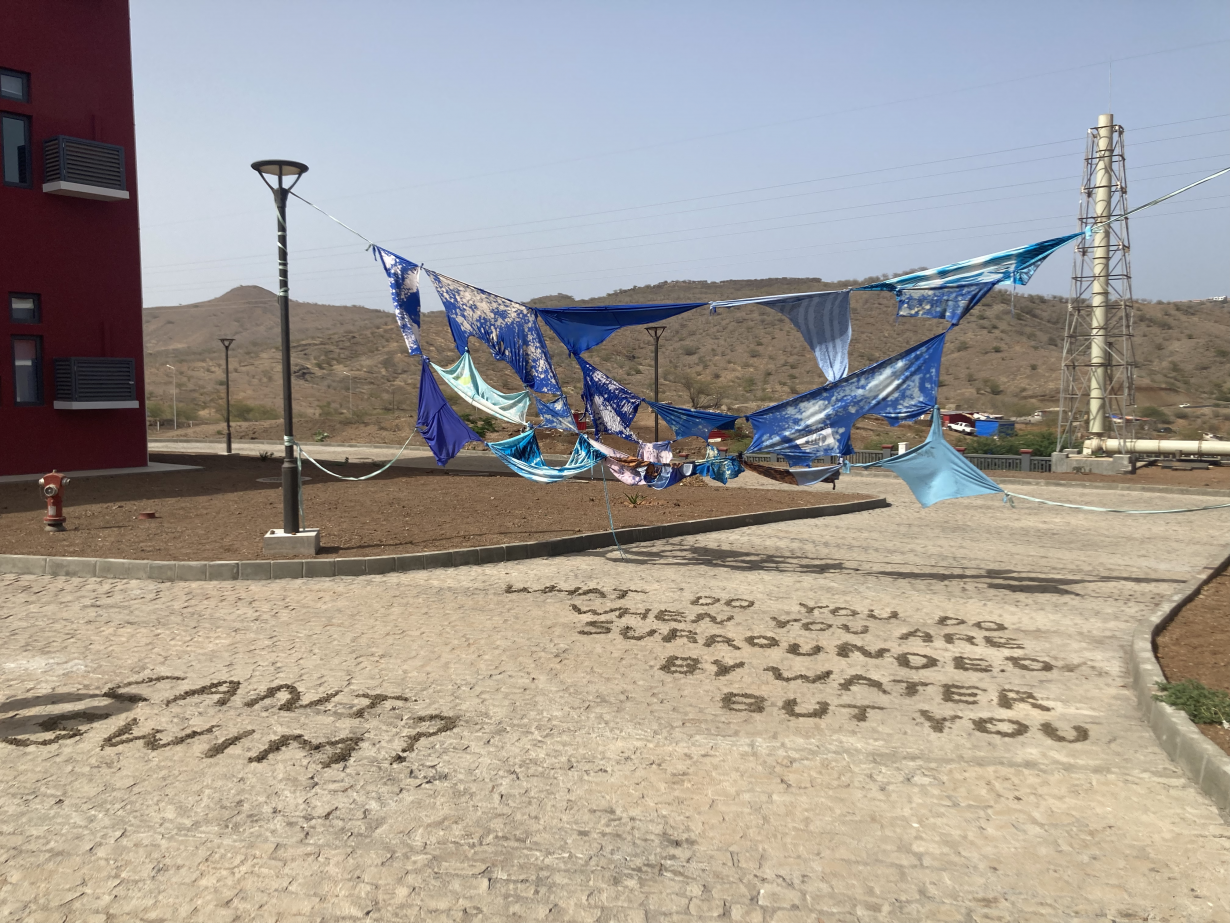 OF: For Àsìkò, all the participants must be African, although recently we opened up to participation from diaspora as a Pan-African programme. However, our facilitators come from all over the world, as there is very little access to this type of art and curatorial education on the continent and it is important for us to provide world-class, global art education to participants. We've also realised that for the facilitators they're equally coming along to learn. They learn from the participants and what they bring – their knowledge, their experience. This nonhierarchical structure recognises that both facilitators and participants are coming in to expand their practice, and I think that is a very important premise of this methodology, and remains at the heart of Àsìkò.
We're continuously developing partnerships with various organisations locally and internationally. Most recently we've been working with the University of Finland to develop programming and to research the pedagogical framework of the Àsìkò programme in relationship to the Nordic Studio residency programme. I feel that developing institutional partners and potential inroads for research and career development for professors and teachers in universities has the potential to further establish the programme.
KOA: What are the plans for Àsìkò this year and in the near future? I ask this for two main reasons: firstly, because Silva had determined the Addis Ababa edition in 2016 as the conclusion of the first phase of the Àsìkò programme by the time the 2017 book Àsìkò: On the Future of Artistic and Curatorial Pedagogies in Africa was published. And secondly, in an interview with Antawan Byrd – curator and programme coordinator for the inaugural edition in Lagos – Silva speculated on a vision for the afterlife of Àsìkò as one that 'would be with only curators, or maybe a combination of curators and writers', thus shifting from its artmaking focus, in response to the dearth of mainstream training in curatorial studies in Africa.
OF: In partnership with the Nordic Studio we will be hosting workshops in Lagos, with a focus on workshop toolkit development. These workshops will take place during our residency at the recently opened Guest Artists Space founded by the artist Yinka Shonibare. Although it will not run as a formal 'Àsìkò', the workshop will provide an opportunity for the Àsìkò platform to reengage with Lagos after an 11-year absence. In the past two years we have deepened our connections with our alumni, and in response to their feedback we have been developing programmes which will be opened to them providing access to partner residency programmes and opportunities to develop exhibition programmes.
The 2017 Àsìkò book you've mentioned highlighted the first five editions of the art school. Our goal in 2023 is to reflect on previous editions of the programme through roundtables with a cross section of alumni, facilitators and participants. The discussions will shape the content of a new publication edited by writer and curator Serubiri Moses due to launch later in the year. This book will provide an opportunity to learn from all eight editions held so far. At the moment we are taking time to plan; our hope is that the timeline will allow us to develop a more sustainable financial structure, as the programme can be quite expensive for some potential participants. Establishing a solid plan will enable us to plan in multiyear cycles. Our goal is to launch a new season of Àsìkò in 2024 and we are hoping to identify partner organisations across North Africa, as a region we have yet to run the programme in, to continue developing a cross-continental conversation.
Oyindamola Fakeye is the executive and artistic director of the Centre for Contemporary Art (CCA) Lagos, where she previously cofounded the Video Art Network (VAN) Lagos (2009), and company director for Res Artis, the worldwide professional body for artists residencies
Kwasi Ohene-Ayeh is a curator and critic based in Kumasi, Ghana, a member of blaxTARLINES and a teacher at the Department of Painting & Sculpture in KUNST, Kumasi
Explore the full ArtReview guide
Source: https://artreview.com/oyindamola-fakeye-not-knowing-is-our-pedagogy/