Dars: BBC education show in Afghanistan helps children banned from school
Afghanistan/April 2, 2023/Source: https://www.bbc.com/
The BBC has launched a new education programme for children in Afghanistan who are banned from school.
It is aimed at children aged 11 to 16, including girls whose secondary education has been stopped by the ruling Taliban.
The weekly programme is called Dars, which means lesson in Dari and Pashto, Afghanistan's official languages.
It is hosted by BBC Afghan female journalists who were evacuated from Kabul during the 2021 Taliban takeover.
Each new weekly half-hour episode of Dars will air four times a day, Saturday to Friday, on the newly launched BBC News Afghanistan channel.
The programme will also be available via BBC News Pashto and BBC News Dari Facebook channels, will be part of the BBC Persian TV channel schedule, and will air on radio through the network of BBC FM transmitters in Afghanistan as well as on short-wave and medium-wave radio.
Aalia Farzan is one of the Dari language presenters.
"Every day I speak to a lot of Afghan girls who are still in the country and they tell me they cannot go to school," she says. "They are very helpless and sometimes they seem hopeless."
The Taliban have said that schools for girls are temporarily closed until a "suitable environment" is created.
They have also said the international community's decision to freeze aid payments means they do not have the money to spend on female-only classrooms.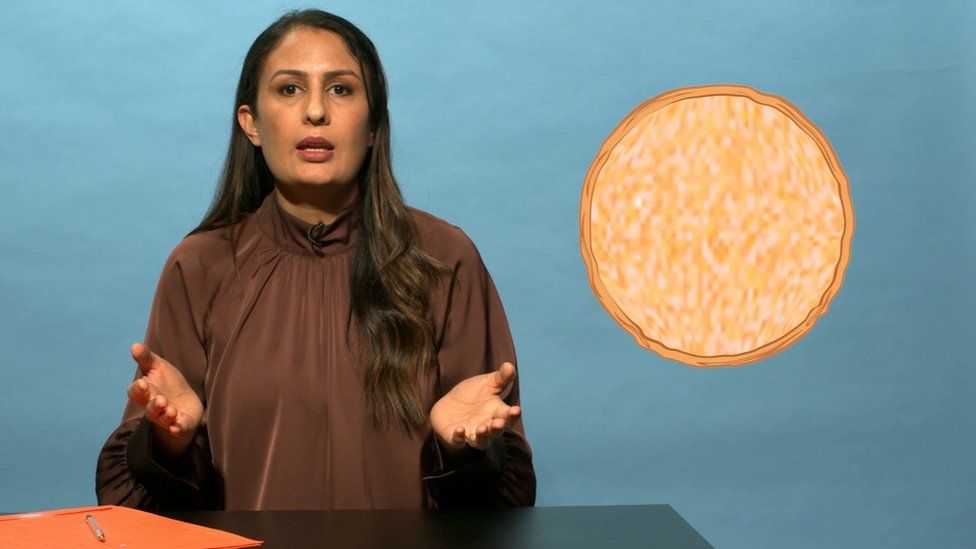 The BBC show is tailored to children aged between 11 and 16 and makes the most of the BBC's existing teaching content, adapting maths, history, science, and Information and Communications Technology modules from BBC Bitesize, the BBC's free online resource for pupils in the UK.
Mariam Aman is one of the programme's producers and says that adapting BBC Bitesize content for an Afghan audience went beyond translation. "Do a boy or girl living in rural Afghanistan know what pizza is when we are talking about fractions in maths or should we keep it as big round bread?"
The team also wanted to make the programme feel like home. "Afghans are fond of chess and you would often find a chess set in most family homes," she says. "We wanted to add that cultural heritage to our programme and have things like that on set."
When BBC Afghan presenter Shazia Haya was growing up, school attendance was a source of tension.
"I had just finished 12 years of school and my older brother and father were saying: 'That's enough for you. You should get married.'"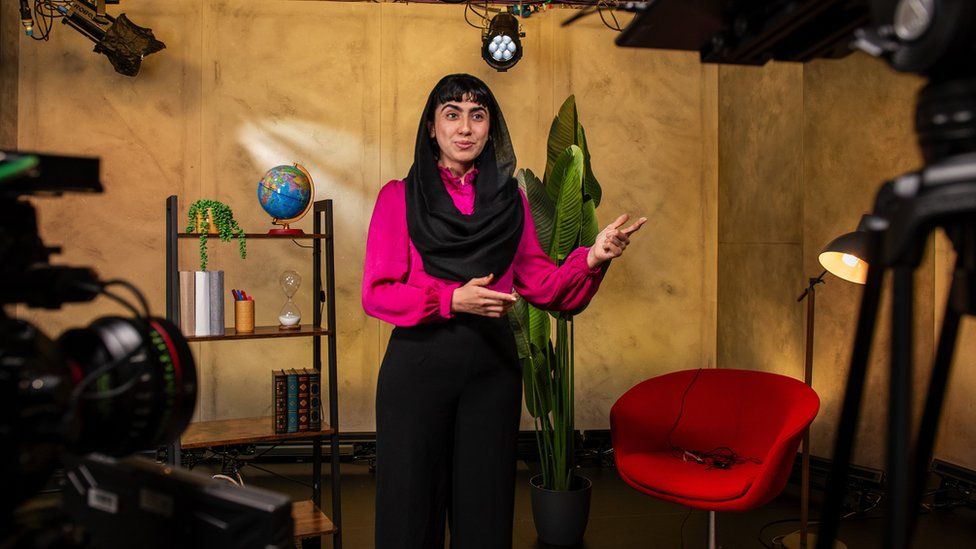 The Pashto presenter lives with their disapproval to this day. "Even now, if you ask my father what I studied at university or what was my favourite subject in school, he doesn't know because he wasn't interested in my education, just because I'm a girl," she says.
It was the women in Shazia's family, including her mother, who encouraged her to attend university.
"That's why this new BBC programme means a lot to me," she says. "I know what the value of education is, and I know how hard it is when you don't have support."
Aalia was born in 1996, the year the Taliban first took control of Afghanistan.
Despite an official ban on girls' education at the time, there was a glimmer of hope for her. She grew up in the northern province of Takhar where girls continued to attend class, and her father was a teacher.
But like so many Afghans, tragedy hit her family.
"My father was killed 16 years ago," she says. "He wanted me to be a journalist and I wanted to be a teacher because my father was a teacher.
"So by joining this programme, I'm fulfilling both my father's dream and my own dream."
Aalia says she often thinks of members of her extended family, especially young school-age girls, who are still in Afghanistan.
"Sometimes I put myself in their shoes, and I think that if I was in the country and I was a teenage girl who cannot go to school, who cannot go outside the house alone, who does not have any basic rights, what should I do?" she says.
"I would be very happy if someone helped me and taught me something."