The CEO of ChatGPT-creator OpenAI said Monday that the company is aiming to open an office in Japan in the near future and expand its business in the country.
"We hope to spend much more time (in Japan) and hope to engage with the wonderful talent and build something great for Japanese people and make the models better," Sam Altman said after a short meeting with Prime Minister Fumio Kishida at the Prime Minister's Office in Tokyo.
Altman didn't offer any additional details on the timing of the opening of a new branch, only saying that the company would likely offer further details in a few months.
"Japan is certainly one of the centers of the world, first with image generation and now with ChatGPT," Altman said, claiming that there are over a million daily users of the artificial intelligence-powered chatbot in Japan. He added that the company aims to improve the quality of its services in Japanese.
Altman, who is on his first overseas trip since ChatGPT was launched in November, said he had a broad discussion with Kishida about both the advantages and risks of the technology.
Commenting on ChatGPT, the top government spokesman said Monday that the use of AI in government ministries and agencies will be considered.
"We will make all necessary considerations on ways to deal with confidential information and concerns about information leaks," Chief Cabinet Secretary Hirokazu Matsuno said. "Once those concerns are resolved, we will look into using AI to reduce the workload of national public servants."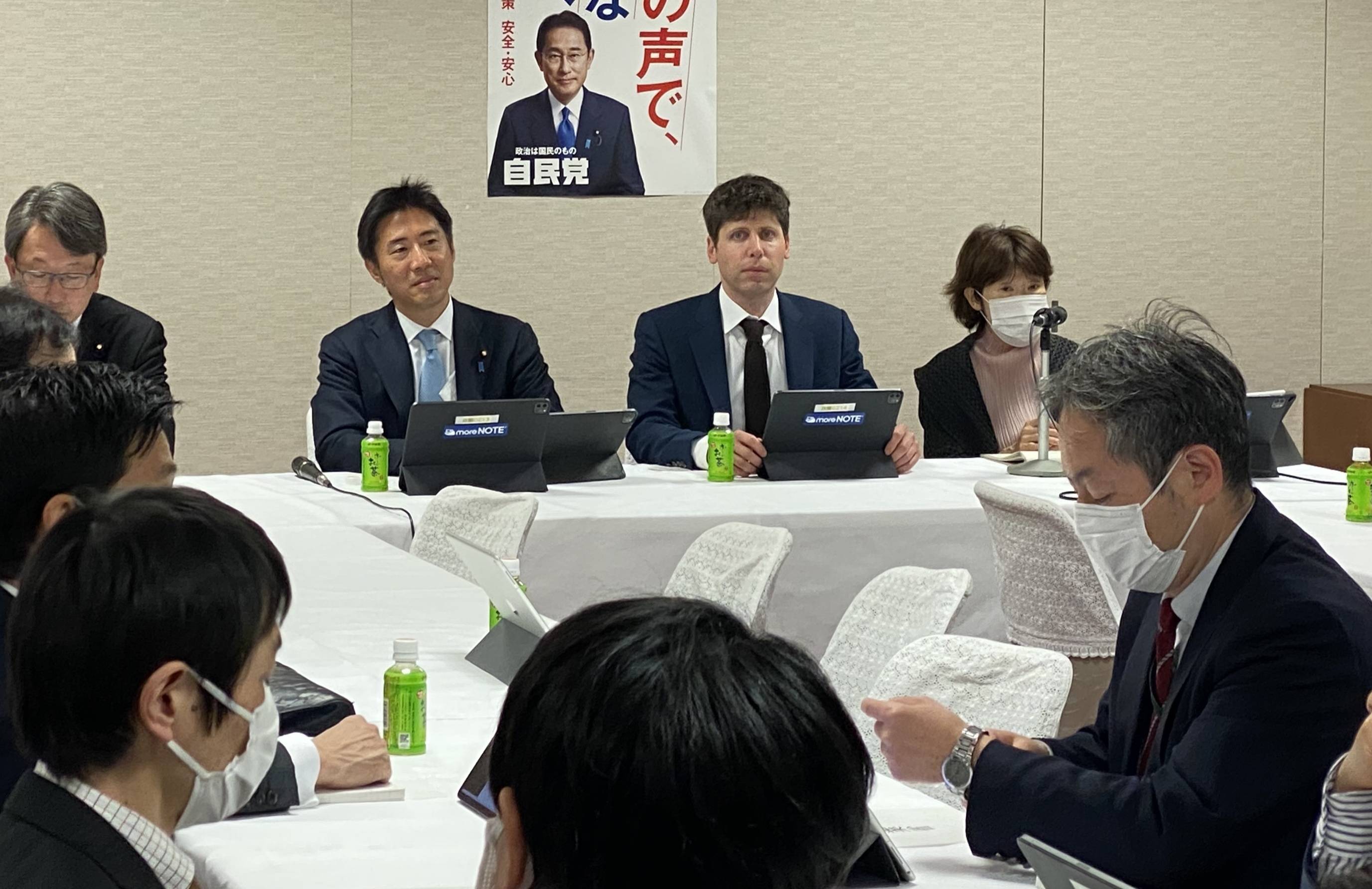 Matsuno's remarks came days after digital minister Taro Kono expressed his intention to consider using AI for government administration.
Since Italy became the first country to ban ChatGPT over data privacy concerns last month, other countries in Europe and North America have indicated they are considering restricting use of the software.
According to media reports, German privacy regulators contacted their Italian counterparts last week as part of a move to limit access to the software in the country. Ireland is considering following suit.
Japan is also taking a cautious approach. At a news conference last week, Matsuno said the education ministry will draft guidelines on the use of ChatGPT in schools amid fears that excessive use of the software might damage the learning environment for students.
At a Liberal Democratic Party meeting later Monday, Altman reiterated his hopes for the expansion of the company in the Japanese market and the role that Japan can play in the growth of AI.
But after noting the potential implementation of AI in sectors, including anime, where Japan is the front-runner, former digital minister Takuya Hirai, who heads the LDP committee on AI, said that there would be too many risks if there are not rules in place, referring to the current rush toward regulation in Europe.
"We need to consider how we can wisely utilize it for the benefit of the country, people and society," Hirai said.
Source: https://www.japantimes.co.jp/news/2023/04/10/business/corporate-business/chatgpt-openai-japan-office/