Afghanistan girls' education: 'When I see the boys going to school, it hurts'
Afghanistan/April 18, 2023/By Yogita Limaye/Source: https://www.bbc.com/
"Every day I wake up with the hope of going back to school. They [the Taliban] keep saying they will open schools. But it's been almost two years now. I don't believe them. It breaks my heart," says 17-year-old Habiba.
She blinks and bites her lip trying hard not to tear up.
Habiba and her former classmates Mahtab and Tamana are among hundreds of thousands of teenage girls who have been barred from attending secondary school in most of Afghanistan by the Taliban – the only country to take such action.
One-and-a-half years since their lives were brought to a halt, their grief is still raw.
The girls say they fear that global outrage over what's happened to them is fading, even though they live with the pain every day – intensified this week when another school term started without them.
"When I see the boys going to school and doing whatever they want, it really hurts me. I feel very bad. When I see my brother leaving for school, I feel broken," says Tamana. Her voice trembles and tears roll down her cheeks but she goes on.
"Earlier, my brother used to say I won't go to school without you. I hugged him and said you go, I'll join you later.
"People tell my parents you shouldn't worry, you have sons. I wish we had the same rights."
Any hopes they might have had of schools being reopened have been dented by the increasing restrictions the Taliban government has imposed on women.
"There was a little freedom at the beginning, but gradually that changed," Habiba says.
The first restriction following the secondary school ban came in December 2021, when the Taliban ordered that women would have to be accompanied by a male relative if travelling more than 72km (48 miles).
In March 2022, the Taliban government announced that secondary schools would reopen for girls, only to close them within hours.
Less than two months later, a decree was passed that women would have to wear clothing that covered them from head to toe, including a face veil.
In November, women and girls were barred from parks, gyms and swimming pools. Girls were no longer allowed to choose subjects such as economics, engineering and journalism at university.
A month later, a massive blow was delivered when universities were closed to female students, and women were banned from working in domestic and international NGOs except those in the health sector.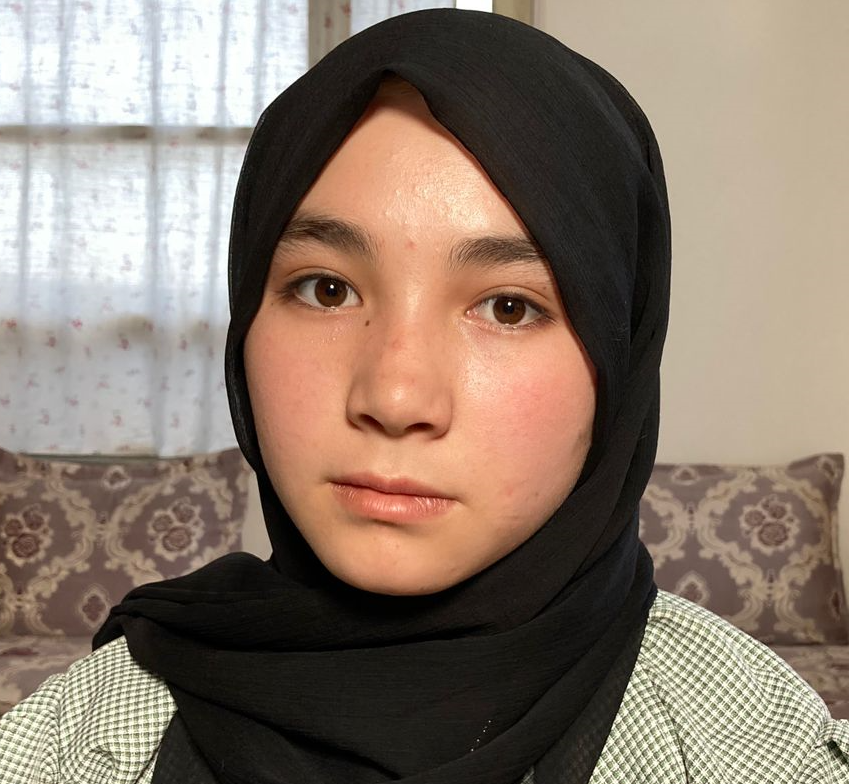 BBC
Life has no meaning without education. I think death is better than a life like this


"If these limitations increase, I don't think this life is worth living anymore for women. We don't have access to our basic rights as human beings. Life has no meaning without education. I think death is better than a life like this," Mahtab says.
Mahtab had been injured in a bombing at Sayed Ul-Shuhada school in May 2021, when the Taliban were fighting the forces of the previous government of Afghanistan.
"I had injuries on my neck, face and foot. They were painful. But I was determined to continue studying," she says. "I even attended my mid-term exam, but soon after the Taliban came and it was all over."
The Taliban have said that schools and universities are only temporarily closed to women and girls until a "suitable environment" can be created. It is evident that there are divisions within the Taliban government on the issue, but so far any efforts by those who believe girls should be allowed to study have yielded no results.
Regarding some of the other restrictions, the Taliban say they were imposed because women were not wearing a hijab (head covering) or following Islamic laws. Enforcement of the Taliban's rules isn't uniform across provinces, but the regulations create an environment of fear and confusion.
"We always wear a hijab. But it doesn't make a difference. What do they mean? I don't understand," Tamana says.
In our time in Afghanistan before and after the Taliban takeover, we have never met an Afghan woman not wearing a hijab.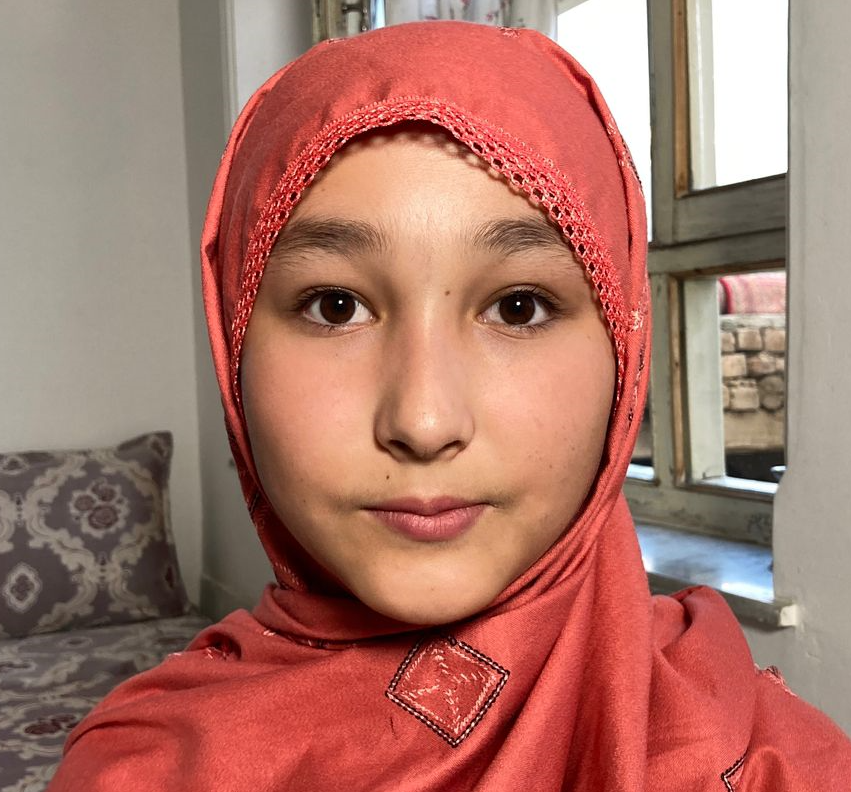 BBC
When I see my brother leaving for school, I feel broken


To counter the shrinking public spaces for women, Laila Basim had co-founded a library for women in Kabul which we visited in November last year. Thousands of books were neatly stacked on shelves that covered three walls of the room. Women came in to read books, and sometimes just to meet each other – an escape from being indoors in their homes.
Now the library is closed.
"Twice when the Taliban shut the library, we managed to reopen it. But the threats increased day by day. I got phone calls saying how dare I open a library for women. Once they came to the library and told women that they had no right to read books," says Laila. "It became too risky to run it, so I had to take the inevitable decision to shut it down."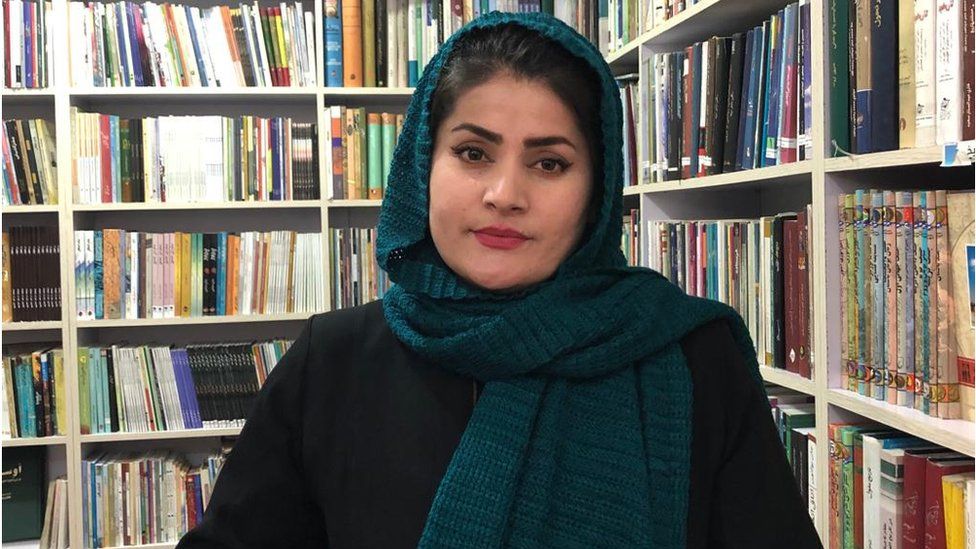 She says she will continue to find other means to fight the Taliban's policies.
"Of course, I am scared, but the closure of the library is not the end of the road. There are other approaches through which we can raise the voices of Afghan women. It is difficult and will require sacrifices, but we have started it and are committed to it," she adds.
For women who are the only earning members of their families, it's hard to even get from day to day.
Meera (name changed) is a widow in her mid-forties. She used to work as a cleaner at a girls' school, supporting her family of 10. She lost her job when the school closed, and, amid an economic crisis in the country, she's not found much work since.
She now begs on the streets of Kabul.
"I feel like I'm not alive. People know I have nothing so they try to help me out. It is better to die than to live a life without dignity," she says, weeping inconsolably. "If I get potatoes one day, I peel them and cook them. The next day I cook the peelings to feed my family."
Even amid her struggles, Meera wishes her daughters could go to school.
"If they could be educated, they could get jobs. One of my daughters wants to study law and another wants to study medicine. I tell them that I will find money for their education, even if I have to beg for it, but they can't go to university because the Taliban don't allow it," she adds.
"There is nothing except pain or sorrow in every house now," she says.
Additional gathering in Kabul.