WEF: Countries face a $100 billion finance gap to reach their education targets
World leaders will discuss how investing in education is vital to job creation and an equitable future of work at the upcoming Growth Summit.
This article is part of:The Growth Summit: Jobs and Opportunity for All
Explore and monitor how 
Education, Skills and Learning 
is affecting economies, industries and global issues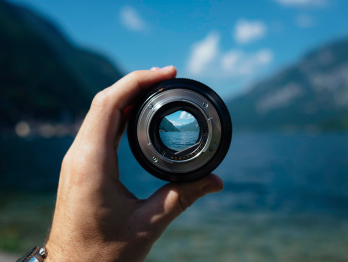 Get involved 
with our crowdsourced digital platform to deliver impact at scale.
There is close to a $100 billion funding gap that will prevent poorer countries from achieving their individual targets against the UN's Sustainable Development Goal for education.

A new report finds that the pandemic and cuts in education funding are affecting the ability of many countries to make progress on education targets.

Funding for teachers is one of the biggest priorities, with triple the number of pre-primary teachers required in low-income countries.
Lower- and middle-income countries face a nearly $100 billion funding gap preventing them from achieving their education goals.
The pandemic, followed by cuts in spending and economic disruption, has waylaid many countries' education ambitions. Two-thirds of low- and lower-middle-income countries have cut public funding for education, while contributions from many donor countries have also stagnated.
If donor countries were to meet their commitments and basic education in the poorest countries was prioritized, the report states that a third of this funding gap could be closed.
Slow progress in education
Although the pandemic undeniably has held back – and in some cases reversed – ambitions on education standards, progress has long been slow.
The international community initially set out ambitious targets of universal completion of primary education for 1980. But we won't even make that goal by 2030. And this makes additional goals of all children completing secondary education impossible to achieve.
In 2015, just half of children globally completed primary school. Stuttering progress since then means that, in 2020, just one in four children in Africa completed primary school.
The out-of-school rate gets progressively worse further up the education system. Image: UNESCO
Given we won't meet these aspirations, the focus has turned to countries' individual targets against SDG4 in areas including early childhood education attendance; out-of-school rates; gender gaps in finishing schooling; and minimum proficiency rates in mathematics and reading.
Individual country benchmarking against SDG4 indicators shows progress has been made, although not necessarily quickly. Image: UNESCO
Funding for teachers
One of the biggest priorities for progress is in relation to funding for teachers. The number of pre-primary teachers in low-income countries needs to triple, and it needs to double in lower-middle-income countries. On top of this, lower-income countries also require 50% more primary teachers.
There is a 21% shortfall in funding for education in poorer countries. Image: UNESCO
Another major challenge the paper highlights is the barriers to bringing digital education to all. It calculates that low- and lower-middle-income countries need up to $183 billion in up-front investment to connect schools to the grid, install the internet, provide shared school devices and tailor the teaching on offer.