Pathways to sustainable education in Nigeria (3)
Nigeria/ 03 May, 2023/ Source/ https://www.vanguardngr.com/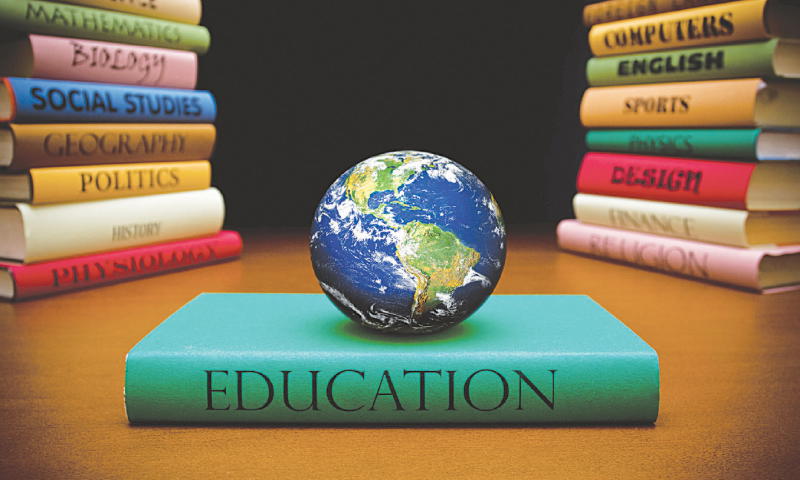 By Aare Afe Babalola
THE fact that education costs money can hardly be denied. Quality education requires quality infrastructure, excellent and well remunerated teachers, adequate curriculum development and planning, amongst others. Most Nigerians demand the best quality education, even though they are also aware that quality education is most expensive. The pertinent question which most people never address is how much individual should pay for education and the extent to which government must subsidise if not totally funded.
Questions such as: "How much does it cost to educate a child?" "Why does government not spend more to fund education?" "Why must students pay tuition when government generates so much revenue"? These are some of the numerous questions which daily attract debate across all strata of Nigerian society. In addressing the pertinent issue of how much a government ought to contribute to education, UNESCO recommended 26% of its budgetary allocation.
The following shows the low budgetary allocation to education over the years by successive Nigerian governments:
Year        % Allocated
1989           6.46%
1990          5 .45%
1991          4.  62%
1992          4. 60%
1993           7. 20%
1994          14.86%
1995            11.50%
1996           10.81%
1997           11.53%
1998           9.61%
1999            11.13%
2000            8.70%
2001            7.00%
2002            7.90%
2003            4.70%
2004            4.54%
2005            5.30%
2006            8.7%
2007           8.19%
In 2012, Nigeria ranked 20th in a survey conducted by the World Bank of the budgetary allocation in 20 countries. The full table is as follows:
S/N    Country    %Budget for Edu    Position
  Ghana                           31.0 1st

  Cote d'Ivoire               30.0 2nd

  Uganda                         27.0 3rd
4.    Morocco                     26.4 4th
5.    South Africa              25.8 5th
6.    Swaziland                  24.6 6th
7.    Mexico                        24.3 7th
8.    Kenya                     23.0                       8th
9.    United Arab Emirates   22.5 9th
  Bostwana                  19.0 10th

  Iran                           17.7 11th

  USA                         17.1 12th

  Tunisia                      17.0 13th
14.    Lesotho                    17.0 14th
15.    Burkina Faso        16.8 15th
    Norway                  16.2 16th

    Columbia             15.6 17th

    Nicaragua            15.0 18th

    India                      12.7 19th

    Nigeria                   8.4                        20th2         20th
Please note that out of the 20 countries listed above, 12 including Nigeria, are African countries. Thus, if the survey had been limited to the 12 African countries alone, Nigeria would still have been rated lowest. Note also that with the exception of Norway, USA and the United Arab Emirates, UAE, all other countries on the survey, including Nigeria can adequately be classified as belonging to the developing world. So, yet again if the survey had been confined to countries in the developing world, Nigeria would have ranked last.
In order for us to better appreciate the inadequacy of funds allocated to tertiary education, I refer to an adage which says that "nothing is big or small otherwise by comparison"; hence, I urge you to compare the actual budgetary allocation expenditure of California State University in USA with the budgetary expenditure(not budgetary allocation) for all the 150 public universities in Nigeria.
California State University budgetary expenditure in 2012 was $7,130,137,243 which translates to N1,212,123,331,310. The Federal Government of Nigeria's budget proposal for 50 Federal Universities and UBE (Universal Basic Education) is N495,456,130,065 which translates to 40.88 per cent of one university, the California State University.
I admit that government must attend to other pressing needs, but we must also admit that the amount budgeted for education is tragically inadequate.
Every vice chancellor must, therefore, identify ways of increasing the funding of his institution. Avenues such as tuition fees, endowment funds, loans, donations, scholarships, investment, and more importantly, contributions of the alumni, etc., should be explored. The importance of alumni association contribution cannot be over-emphasised. For instance, the contribution of 2,964 alumni of Harvard University amounted to $622 billion.
Each of our vice-chancellors in this country is an alumnus of one university or the other in Nigeria. Unfortunately in Nigeria, the alumni association has failed woefully to make any serious impact. It was such a pitiable state of affairs that I met when I took over as the Pro-Chancellor of University of Lagos. Today, the Alumni Association of University of Lagos has made substantial contribution to the sustainability of education in the university.
I have on many occasions addressed the need for tuition in particular. I am an unrepentant advocate of payment of tuition fees in university. However, a university may decide to charge discriminatory fees based on the financial situation of each student. By way of analogy, there is no reason why children from well-to- do homes, including vice chancellor, should not be made to pay tuition commensurate to the cost of the education they are receiving while students from poor homes pay subsidised fees. However the ability of a vice chancellor to substantially increase the level of funding available to his university will account for nothing if the university is hamstringed by stringent regulation by the government with regards to how it can utilise or disburse its funds.
At the moment, expenditure by public universities is still highly regulated. Such is the level of regulation that the universities themselves have little or no say in the projects which government occasionally decides through the Education Trust Fund to execute in universities. It is, therefore, common to see buses donated to universities and bearing the inscription of the ETF when the funds spent in the acquisition of the buses could have addressed more pressing needs such as laboratory equipment.
Stakeholders world over agree that financial freedom is one of the most important aspects of university autonomy. Why should Nigeria be different? This lack of financial autonomy accounts for the inability of many universities in Nigeria to compete with their foreign counterparts in recruiting the most qualified professors and teachers, some of whom are Nigerians, but are now scattered in foreign destinations.
To stem the tide of this brain drain, universities must have the budget, freedom and financial independence to be able to recruit the best at all times. For example, at Afe Babalola University being a private university, we continuously scout for the best talents and recruit them. This is because we do not have to seek any governmental approval before doing so. It is this independence that has allowed a young university like ours to have recorded many landmark successes within the last 13 years. Without financial independence, a university's wings to fly are clipped and it is left to crawl, or at best walk.
Source
https://www.vanguardngr.com/2023/05/pathways-to-sustainable-education-in-nigeria-3/