Education International's 9th World Congress: Ready to come together globally for inclusive education and stronger unions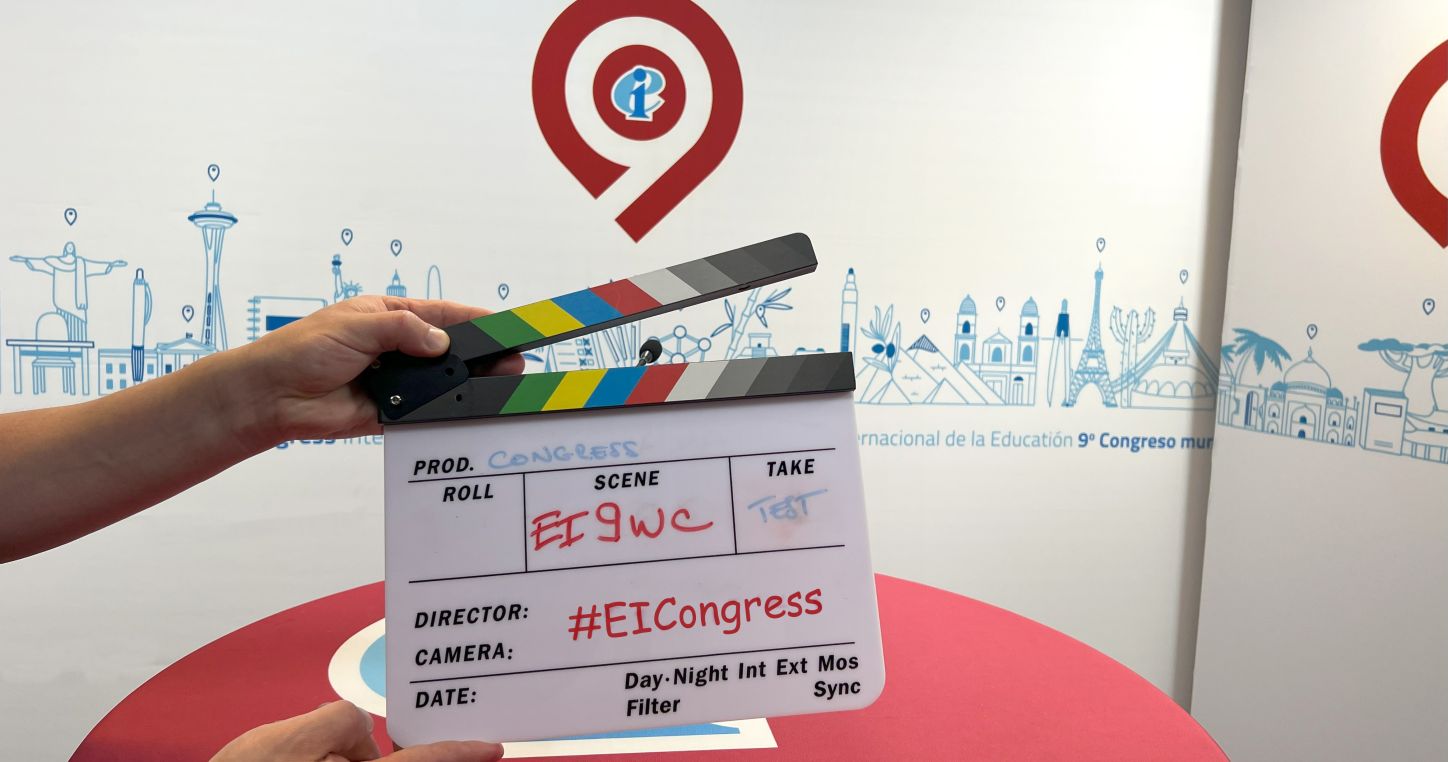 Union delegates representing Education International (EI) member organisations around the globe are getting ready to participate in the EI 9th World Congress, from July 11th–13th with the theme 'Growing our unions, elevating our professions, defending democracy.'
The EI World Congress, the supreme decision-making body of Education International, determines the policies, principles of action, programme and budget of the organisation. During the Congress, delegates will address proposed changes to the EI Constitution, take stock of the state of the world education systems.
This will be the first ever World Congress held online, as the result of a 2021 Executive Board decision that was made when pandemic travel and vaccine uncertainties prevented delegates from convening in person on the original dates. An in-person 10th World Congress will be held in Buenos Aires, Argentina, in July 2024.
"I am looking forward to welcoming delegates at this year's 9th World Congress. It promises to be a very different experience for us, but just as in other congresses we will come together in solidarity to continue our work for sustainable quality, inclusive public education systems, with teachers and support personnel who are the heart of education," explained Susan Hopgood, president of Education International.
"Since our last World Congress in Bangkok in 2019 so much has happened. The Covid pandemic has changed our world and our profession. But in the face of an unprecedented global health catastrophe we saw incredible compassion, dedication, bravery, and selflessness from our members around the world," she added.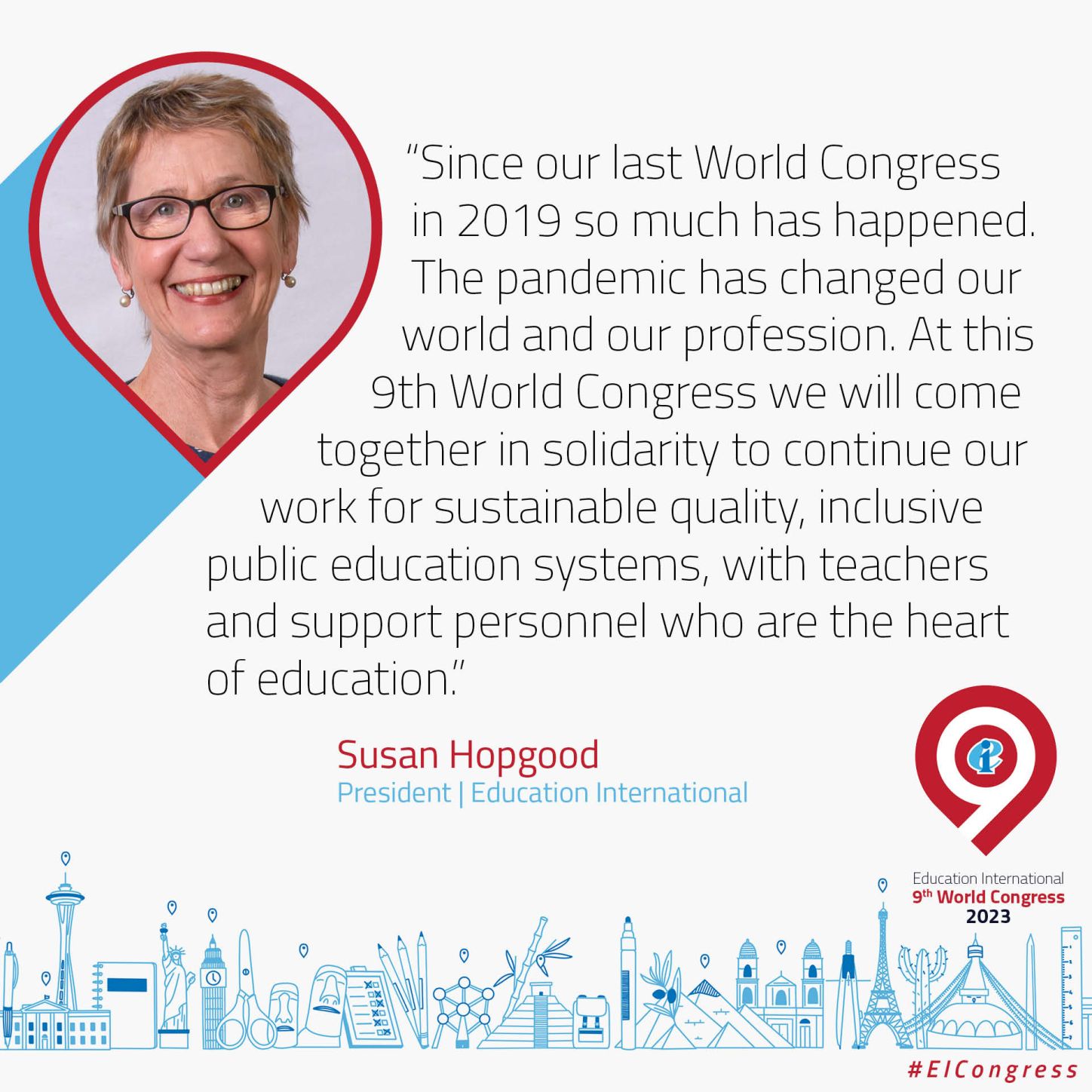 Business at the 9th EI World Congress will be limited to what the constitution requires an ordinary World Congress to debate and decide, which means that elections and debates on resolutions will be postponed to the 2024 World Congress.
Delegates will be called on to decide on a clause in relation to times of crisis as an amendment to the EI Constitution and Bylaws, as well as an enabling resolution limiting the business of this ordinary session of the World Congress and extending the term of office of the Executive Board.
Delegates will also be encouraged to continue to engage in EI's global campaign Go Public! Fund Education which seeks to mobilise more funding for public education.
The presentation by EI General Secretary David Edwards of his Progress Report and of the Programme and Budget for the year 2024 will also be among the main topics at this 9th EI World Congress.
"Almost everything about this 9th World Congress is different than anything we've ever experienced. In 2019 it would have been impossible to even imagine the world of today. I'm excited about coming together with colleagues around the world and reconnecting around our shared commitment to quality public, inclusive education," stated Edwards.
"Here in our 30th year as Education International, we have built the knowledge, the reputation, the power and the alliances, to be a force for education and sustainable development and for human and trade union rights. The devastating pandemic has not stopped our solidarity or our commitment to our students and our communities," he added.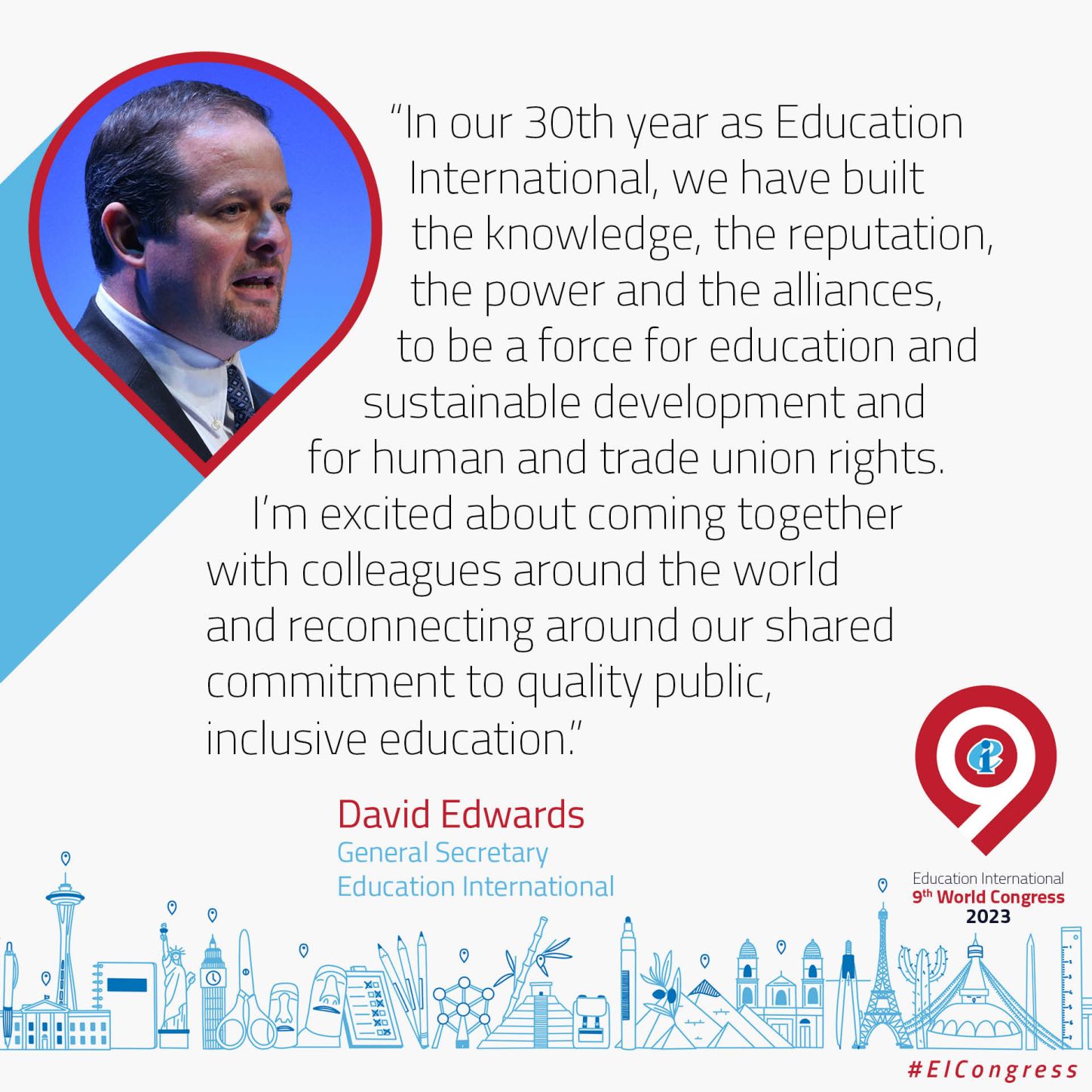 More information and updated reports on the 9th EI World Congress will be available on the EI website and social media platforms ( #EICongress; Twitter: @eduint; Facebook: Education International). Stay tuned, spread the word, and join the conversation!
Source
https://www.ei-ie.org/en/item/27753:education-internationals-9th-world-congress-ready-to-come-together-globally-for-inclusive-education-and-stronger-unions